#comptoirstories
-
EPISODE 4
Making
and sharing
For over twenty years now, Comptoir has been dedicated to the spirit of sharing its inspirations,
legacy, knowledge and now invites you to discover a fantastic young creator and her unique skills.
Clémentine Levy
Floral designer
Driven by a desire for meadow flowers together with a yearning for a place of one's own, Clementine
embarks on the adventure of her flower-coffeeshop Peonies in 2016. A feminine and refined sanctuary
with cinematic warmth. Shears in hand and easy-going, the florist follows a new daily routine.
I am very proud of the botanical coat hangers
I made for the campaign. For sure! It is also
a rightful nod to Catherine who taught me
how to make this kind of arrangement.

The color white
brings to mind
warmth and
summer time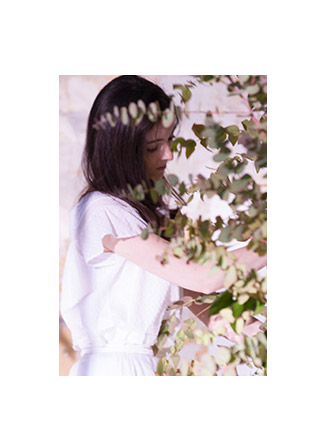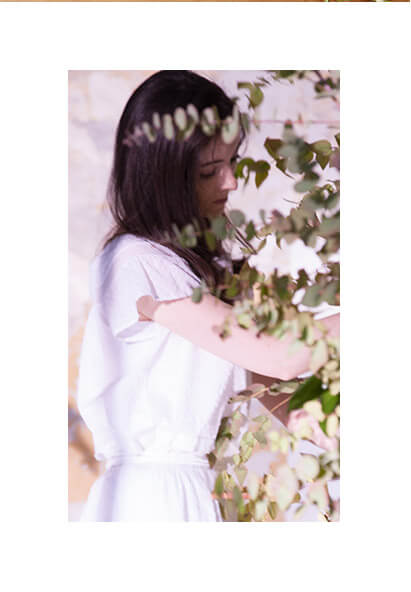 What would you like to convey through your art?
I try to put forth spontaneity and creative freedom. It is what I try
to convey to the people who come and see me. I believe it is important
to urge people to be more free, more fulfilled.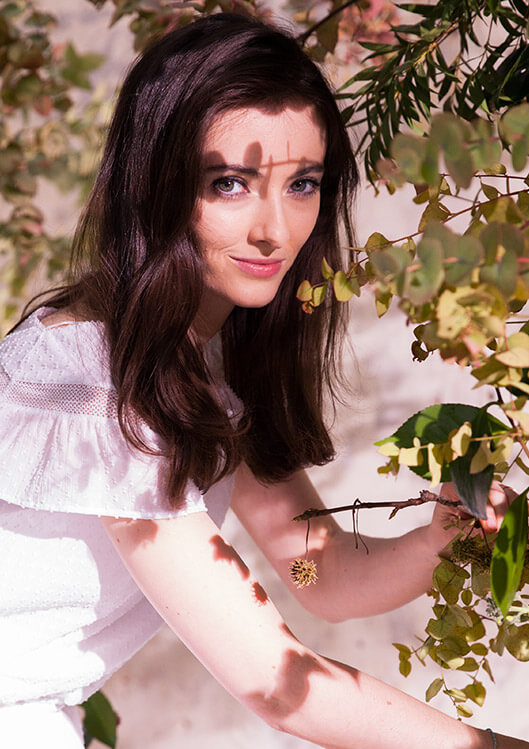 Questions & Answers
Who is your fashion icon? Um…joker. Am I allowed to say this? ;) Otherwise, Bardot from start to finish in "And God Created Woman".

The fashion faux pas you own up to? The sleeveless down jacket. A must-have when you visit the market in the French commune of Rungis at 4am…!

Your dream vacation? My upcoming plans: Canada's west coast.

Your mantra? Act convinced and you will be convincing.

You know summer's arrived when... Parisians start smiling again.

The colours that say summer to you? White and light pink.

You feel like bunking off, what do you do? I hole up in a comfy cinema with a candy packet and watch movies the whole day. I did that a lot before opening PEONIES.
#COMPTOIRSTORIES
Comptoir des Cotonniers' story cannot be written without you.
Share with us and post your photos on Instagram under #comptoirstories
#WEARECOMPTOIR
Discover Comptoir behind-the-scenes and get to know our teams.