Episode 1
Julie
DESIGNER - PARIS
Making
and sharing
For over twenty years now, Comptoir has been dedicated to the spirit of sharing its inspirations,
legacy, knowledge and now invites you to discover a fantastic young creator and her unique skills.
Julie Lansom
Designer
Julie lives in Paris. As a child, she was always looking at her grandmother's hands. One grandmother was a silk
weaver, the other an expert knitter. As a young woman, she reinvented her career, imagining her own gesture,
which helped her weave her multicoloured threads and breathe life into extraordinary lights.
My grandmothers played a really
important role. I watched them
and tried to copy their gestures
from my childhood days.

My style?
Sometimes masculine,
sometimes feminine,
but I hope always
elegant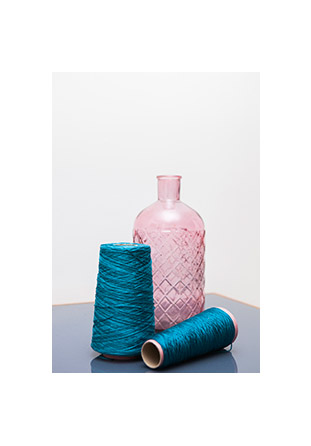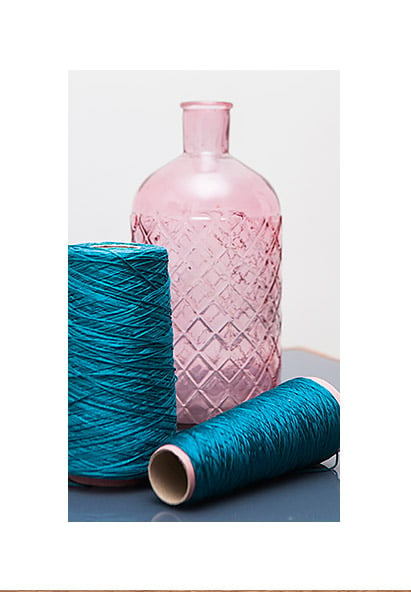 I use my head and my hands
all day long. The manual aspect
is really important
to me.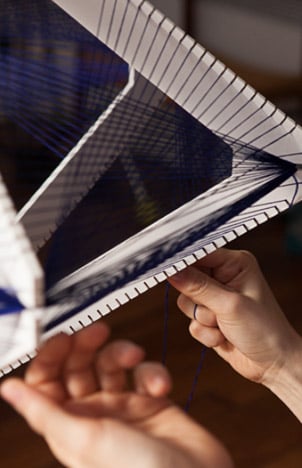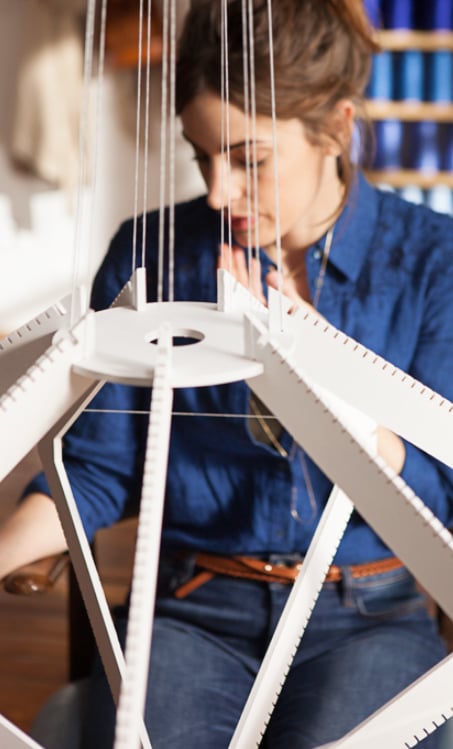 Questions &
Answers
What is your job?
I design and create decorative objects

What essential do you buy every season?
A trench coat, I've got one in every colour. 

Your dream of happiness?
Oh, it's a very simple one. Continue to do what I love doing, create a family and loads of other projects. 

What does the colour blue inspire in you?
A blue worksuit! I've always found it sexy, regardless of if it is a man or a woman wearing it.
Contest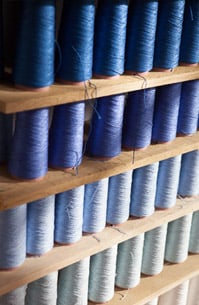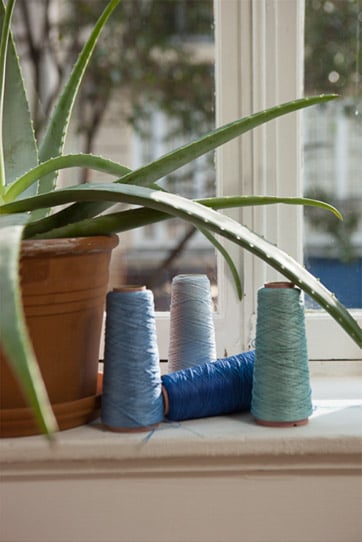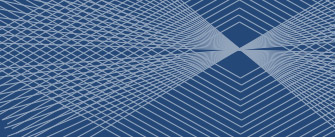 Blue
like your eyes,
the sky, the sea, the
Majorelle Garden,
Magritte's bird...
And you, which blue
inspires you? Take a photo
and post it with #comptoirstories.
The 2 best photos will be selected and will respectively win a Julie Lansom lamp and an indigo outfit.
#COMPTOIRSTORIES
Comptoir des cotonniers' story cannot be written without you.
Share with us and post your photos on Instagram under #comptoirstories
#WEARECOMPTOIR
Discover Comptoir behind-the-scenes and get to know our teams.