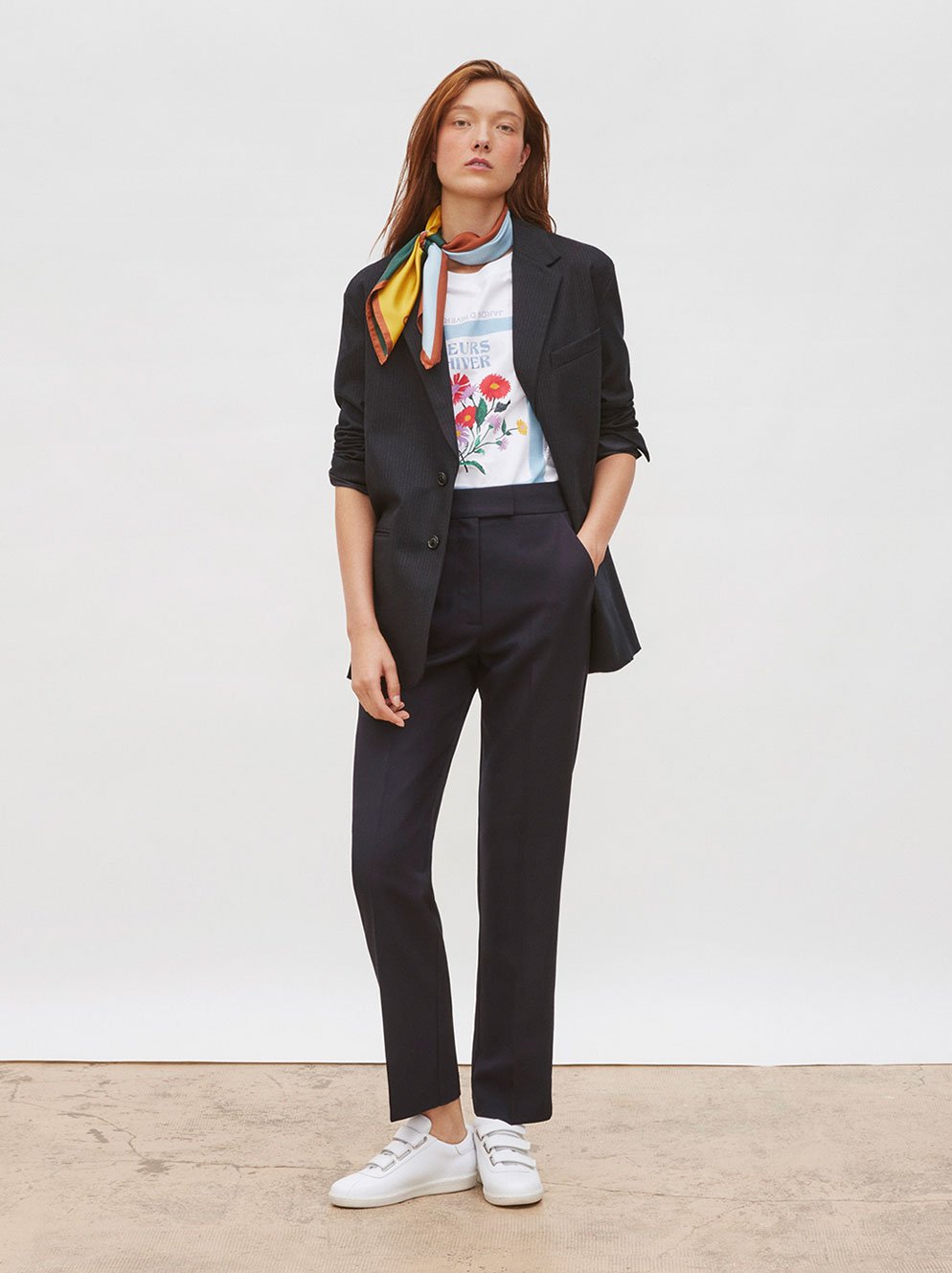 Four
trousers
, one pair of
bermuda shorts
and two
jackets
for endless possibilities... Essential in a woman's wardrobe, though a touch formal, is the suit still current? Of course, it is! It is an abracadabra, a magic spell that
suits
all, irrespective of our shape, our curves or our angles.
The idea: stop worrying about looking perfect. We already are. Whether we're juggling our diaries or changing moods — casual, serious or festive — the
suit
is a perfect fit, tapered like a skyline. A
suit
where every detail is important: pockets galore so you can do away with your
handbag
, piped linings, millimetre finishes. The loose
blazer
and
bermuda shorts
option, the fitted
blazer
and wide pleated, high-waisted
trousers
option, or the loose
blazer
and short tapered
trousers
option...
The "masculine/feminine" look has never been so asserted — and feminine.