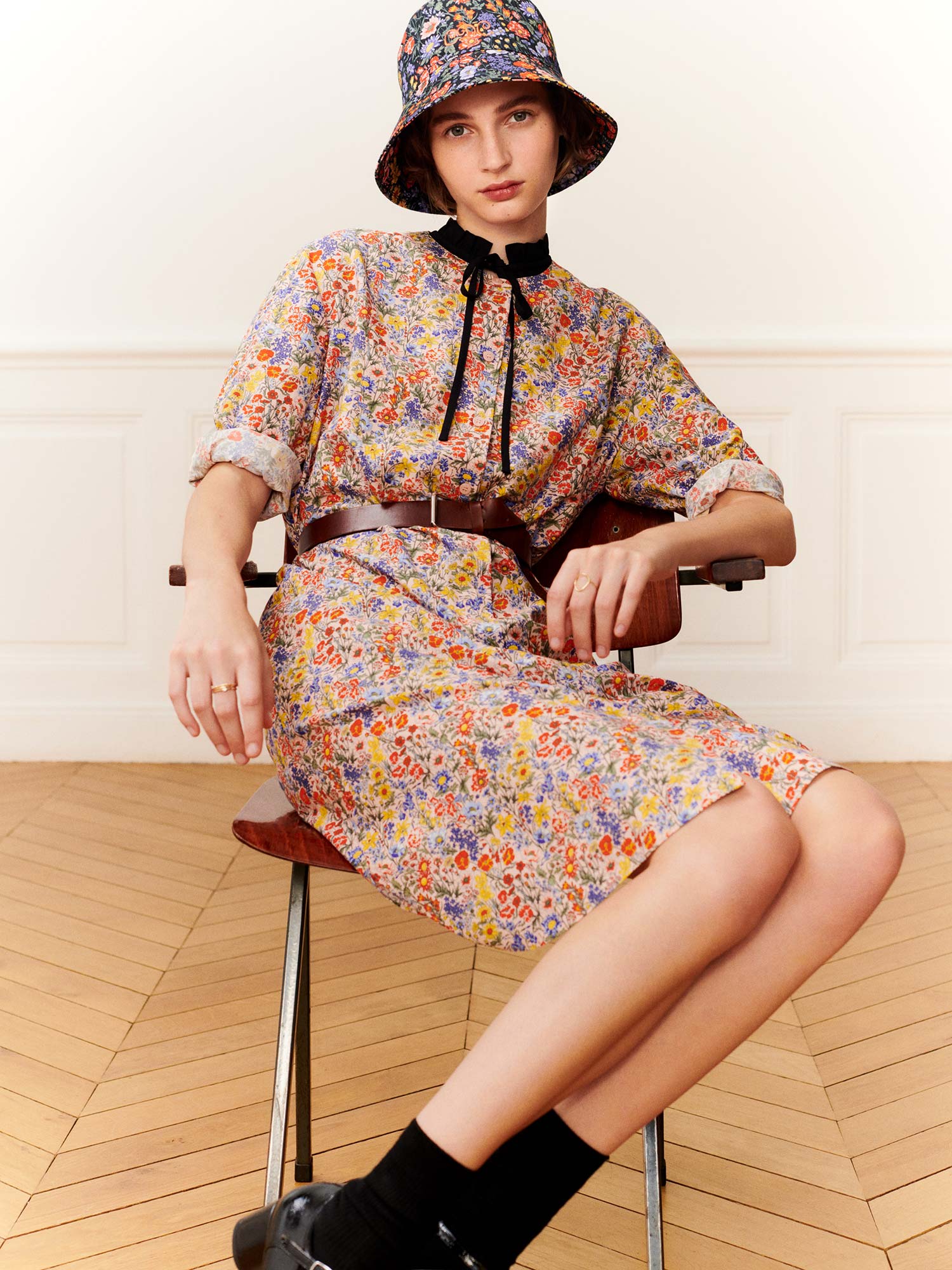 Cotton bucket hat
Prairie print shirt dress
leather belt
SS21
COLLECTION
let's have fun
this summer
with Comptoir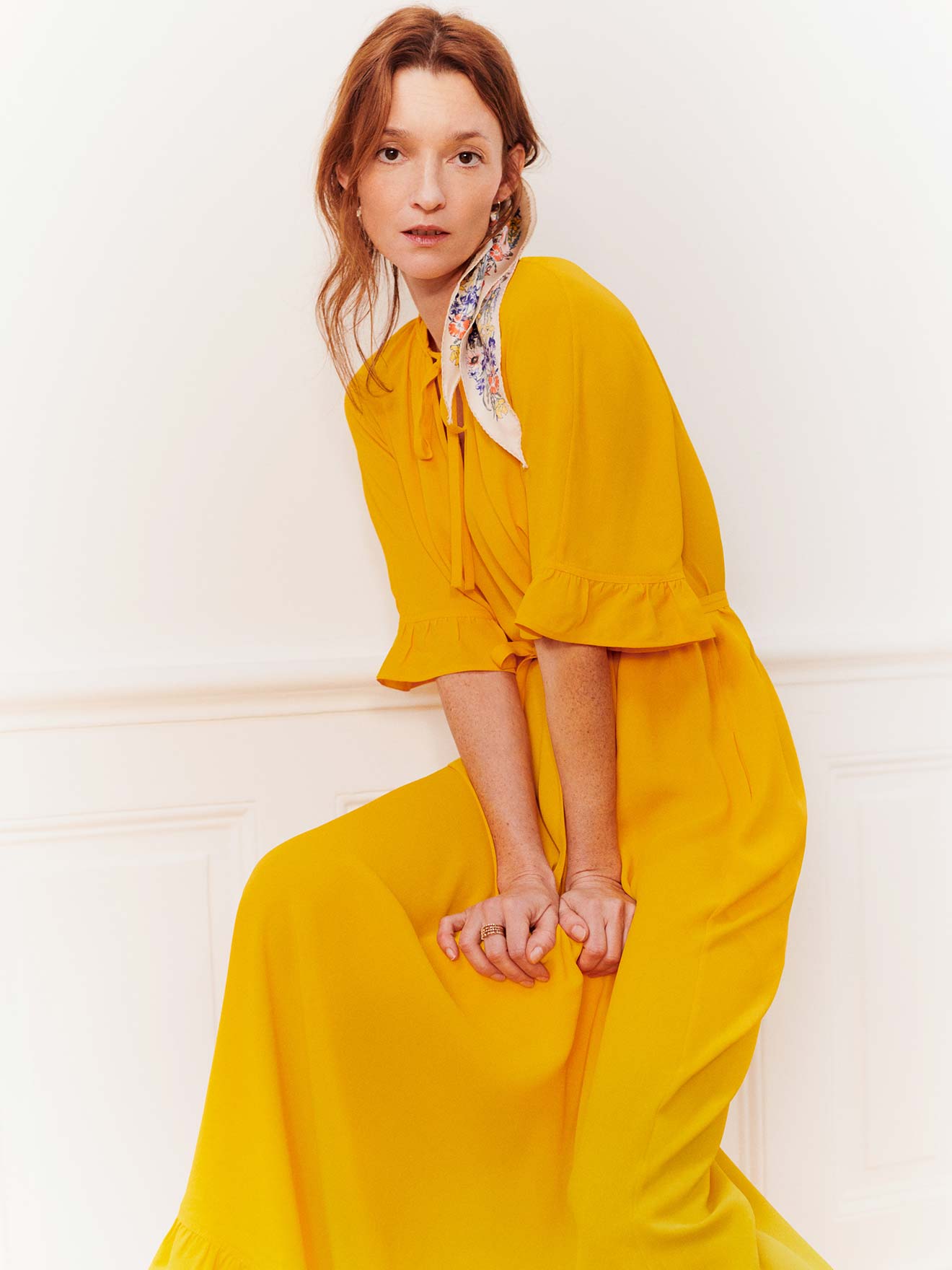 maxi dress
silk foulard
florals,
dots,
stripes,
combos...
let's have
fun, and do
what we want!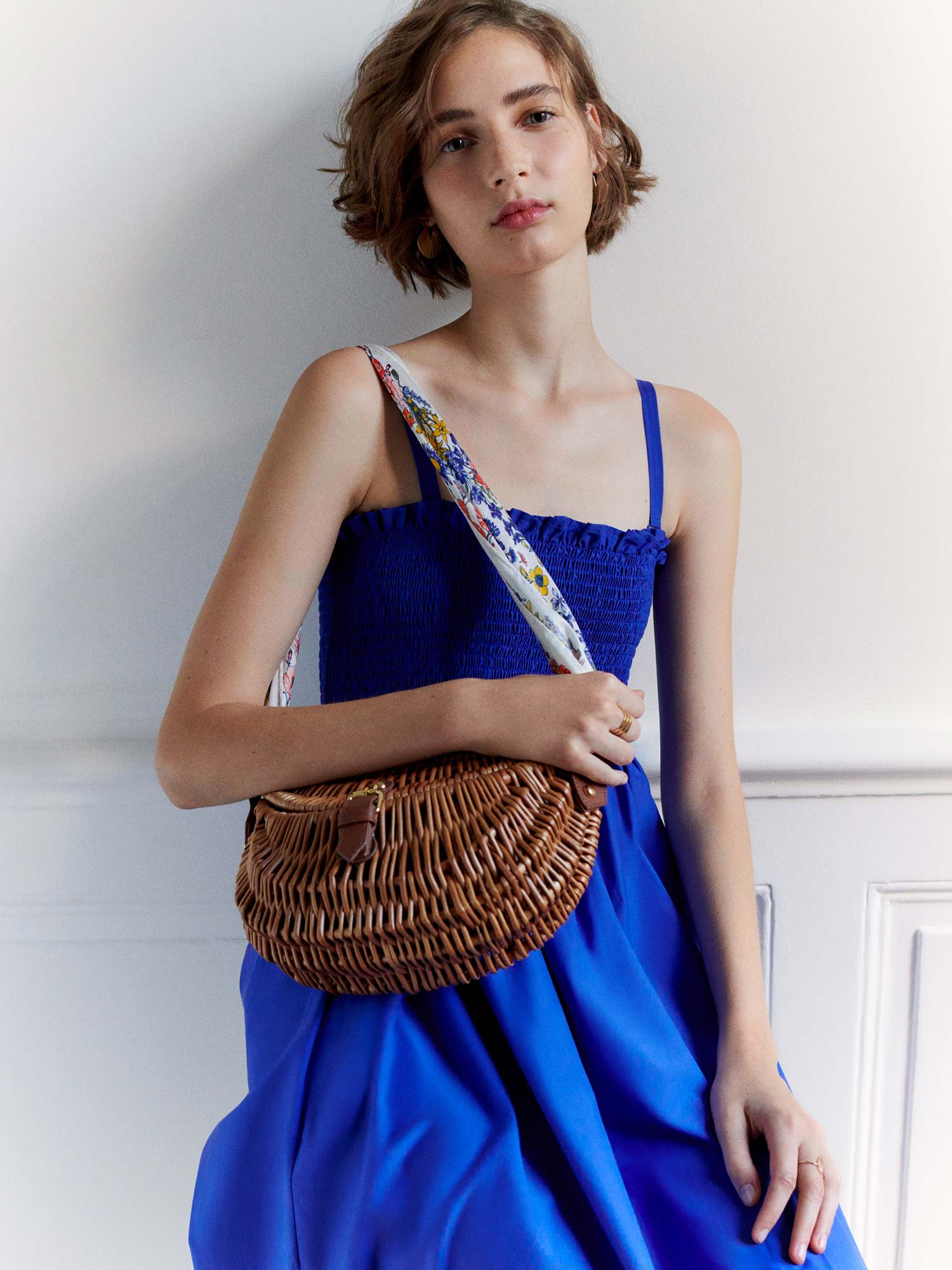 silk & coton dress
wicker basket bag
scarf
like a fresh
take on a
fishing bag
with object
of desire vibes
silk & coton dress
wicker basket bag
scarf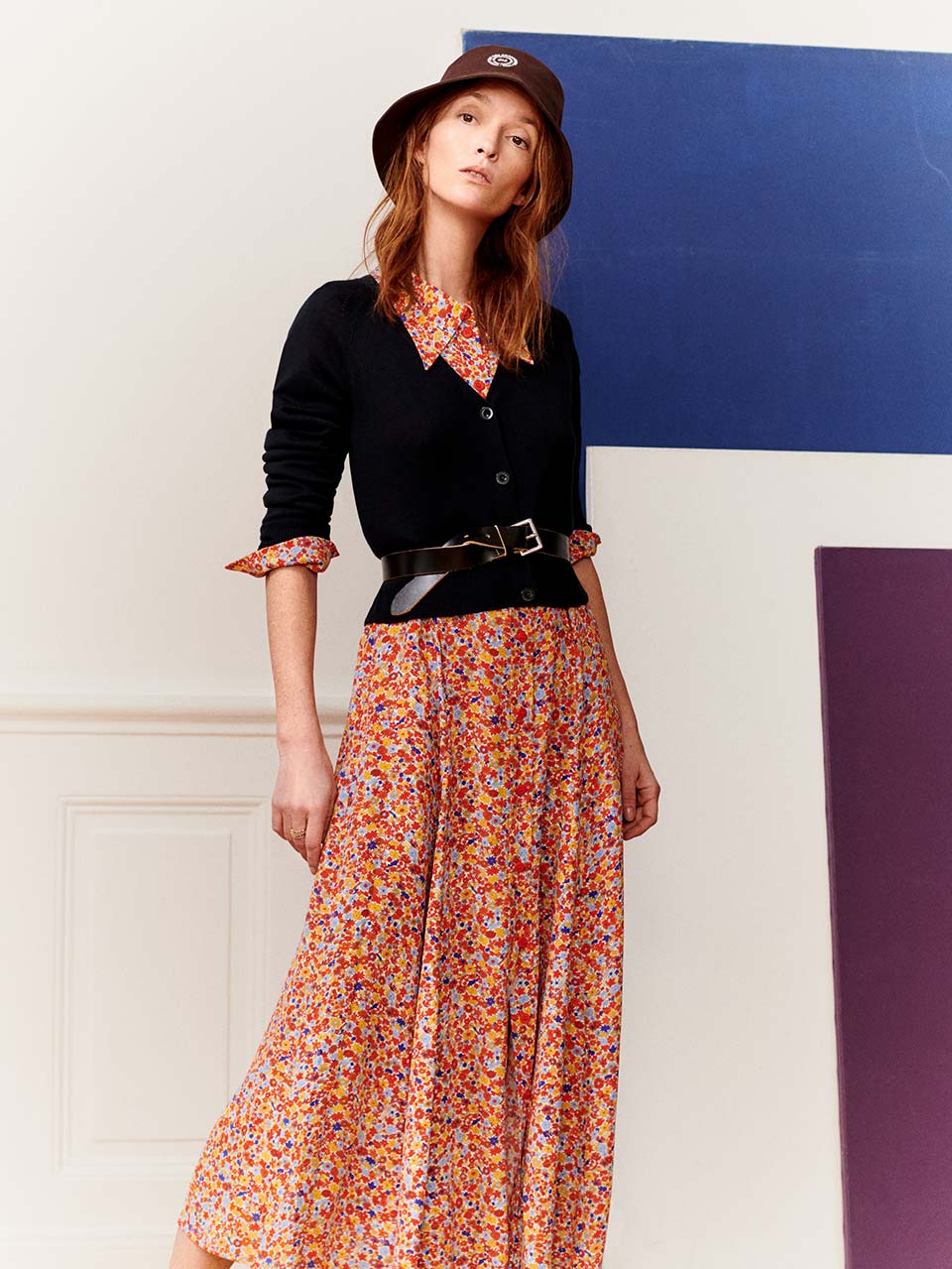 Comptoir des Cotonniers' artistic director, Nathalie Marchal, has let the sun shine into the Spring-Summer 2021 collection. Her vision has steadily captured our imaginations and wardrobes - timeless style, androgynous chic, a dash of feminine flair, minimalism and not a hair out of place - whilst her pieces glow even brighter as summer approaches. Inspired by naturally chic style as ever, Comptoir des Cotonniers is for every woman. Young woman, mature women, slender women and fuller-figured women. Driven to pass on the same quest for liberty, fresh shapes - and even prints!

The new collection radiates that fresh feeling; it's captured by pieces like a shirt dress bursting with spring blooms. This cotton and silk dress dazzles with subtle details such as a full button front that's concealed from the navel... Why? Because the devil is in the detail.


Other dresses strut their stuff, long and lightweight, Mediterranean hues, this one has a frilly top with skinny ties highlighting your neck dent, and asymmetric pockets, a patch one on the left, the other concealed in the right-hand seam: bold yet understated. Glowing like a buttercup, another crêpe viscose dress literally embodies summer. Its shape and details - frills on the collar, sleeves and hem - are made for twisting and shouting. And when night falls, the racy black dress is a must for a moonlight outing with its mini-teardop button neck.

Want more of that fresh feeling? Meet the white shirt in cotton organdy. It pairs sheer with sleek with its frilly collar and mother-of-pearl buttons. Other tops slide into the girly groove with feminine flair that makes a statement: it's all about frills, curves, flared sleeves, chalk-coloured crêpe viscose ruffle fronts, silk satin, slightly irregular polka dots... Delicate yet bold, especially with a white or dark denim skort. A skort? Yes, it's two for one. An ultra-modern classic.

Jackets and coats are a big thing for Comptoir des Cotonniers. They're the key piece of our everyday "uniforms" after all. Nathalie Marchal designs them to be sharp, with a strong "ligne claire" when she draws. But the summer version. Just take the oversized terracotta one that's like a scorching garrigue getaway, paired with a striped top that captures seaside dreams; or the new look work jacket with a boyfriend fit that makes a statement. And the classic denim jacket which may be an iconic piece but this time it's been given a dark denim vibe with white overstitching: a grand gesture! And the height of elegance is a new Spencer-shape cropped jacket with slims the hips and streamlines the figure. Paired with the smooth wool shorts, it's this season's must-have new suit.