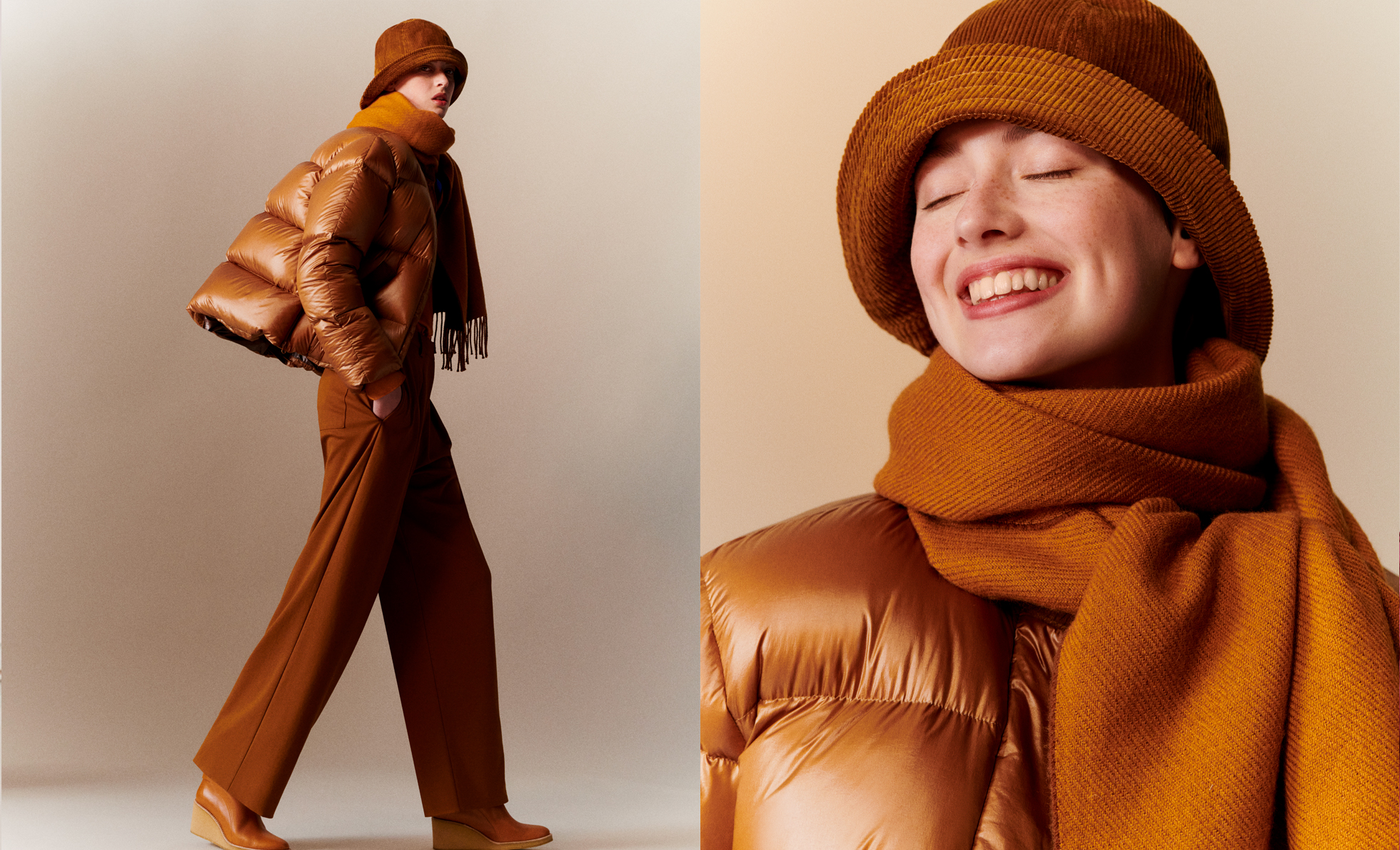 A matter of style
Comptoir des Cotonniers rethinks a wardrobe for women, all women.Iconic pieces inspired by daily life, workwear and a hint of masculine/feminine simple elegance, allowing each woman a unique allure. 
Essential items mixing french heritage, know-how, quality and simplicity, offering each season sharp timeless collections.
#nodesignfordesign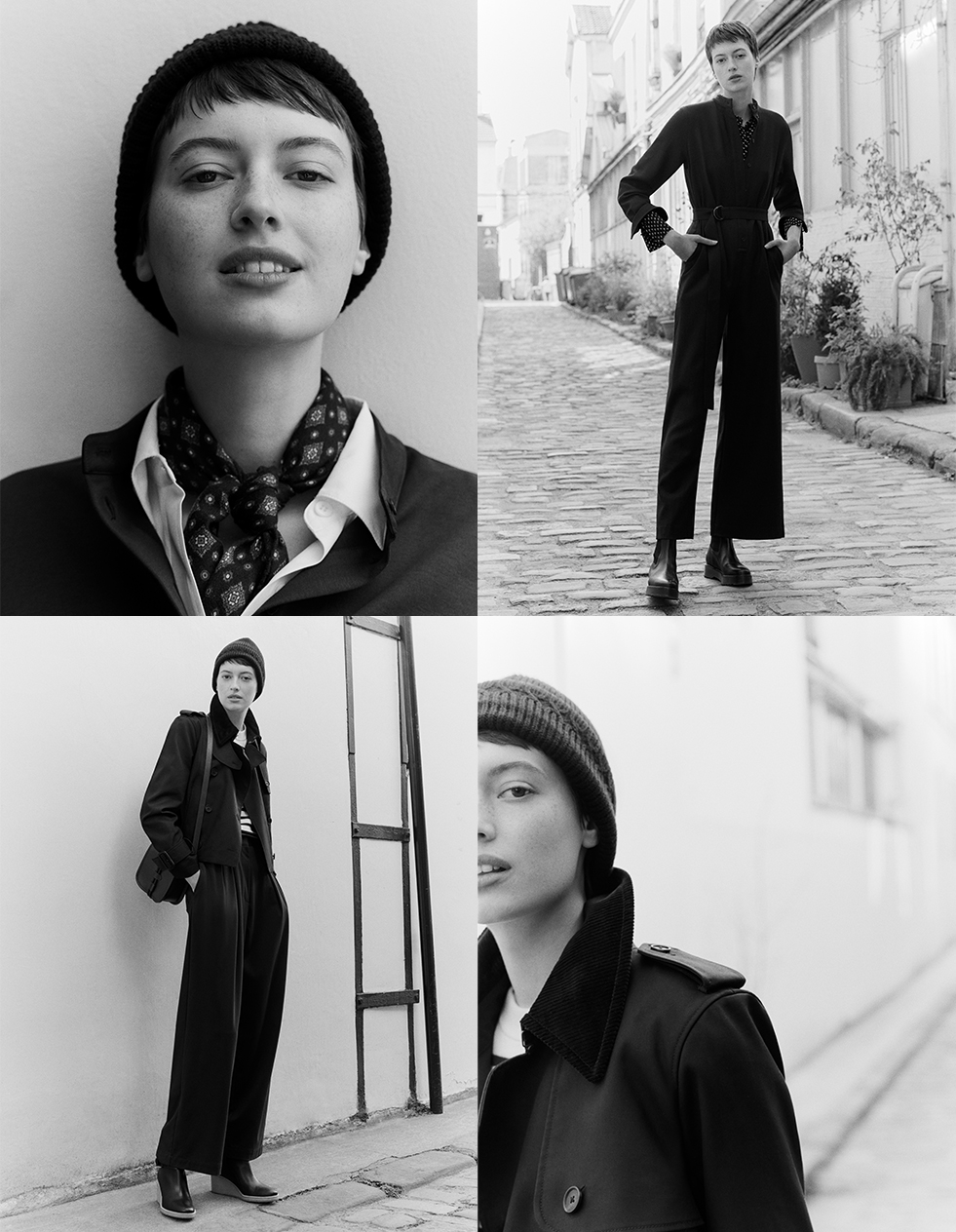 HERITAGE
Comptoir des Cotonniers, french brand created in 1995, designs collections reflecting its values anchered in french culture and craftsmanship. Simple and elegant pieces, inspired from daily life and workwear with a hint of masculine wardrobe, adapt themselves to all occasions, remaining relevant at all times. The quality of fabrics, the sharpness of the cuts and the attention to details are synonymous with Comptoir des Cotonniers, and will be even more going forward
Soon after its creation, Comptoir des Cotonniers connected mothers and daughters around their favourite pieces. This intergenerational bond still exists although extended to all women beyond family status, as all women are not mothers but all of them are daughters.
COMPTOIR WOMAN
Comptoir des Cotonniers is for all women who love meaningful quality clothes. Regardless their age, their origines, their needs, they will find at Comptoir des Cotonniers chic timeless pieces that they will be free to coordinate as they wish, endlessly.
Women who wear Comptoir des Cotonniers have that contemporary and sophisticated feminine look, far from clichés and images from the past. Their style reflects their self-confidence and their love of spontaneity and effortless. The distinct character and identity of Comptoir des Cotonniers's collections sublimate each woman's personality.
OUR PROMISE
To dress women with confortable and precise clothes for every moment of their lives, giving them self-confidence in all circumstances. Comptoir des Cotonniers cares about its clients daily life and inspires itself with it to create a wardrobe of practical and chic essentials, where quality of fabrics, cuts and details will reveal every women's singularity.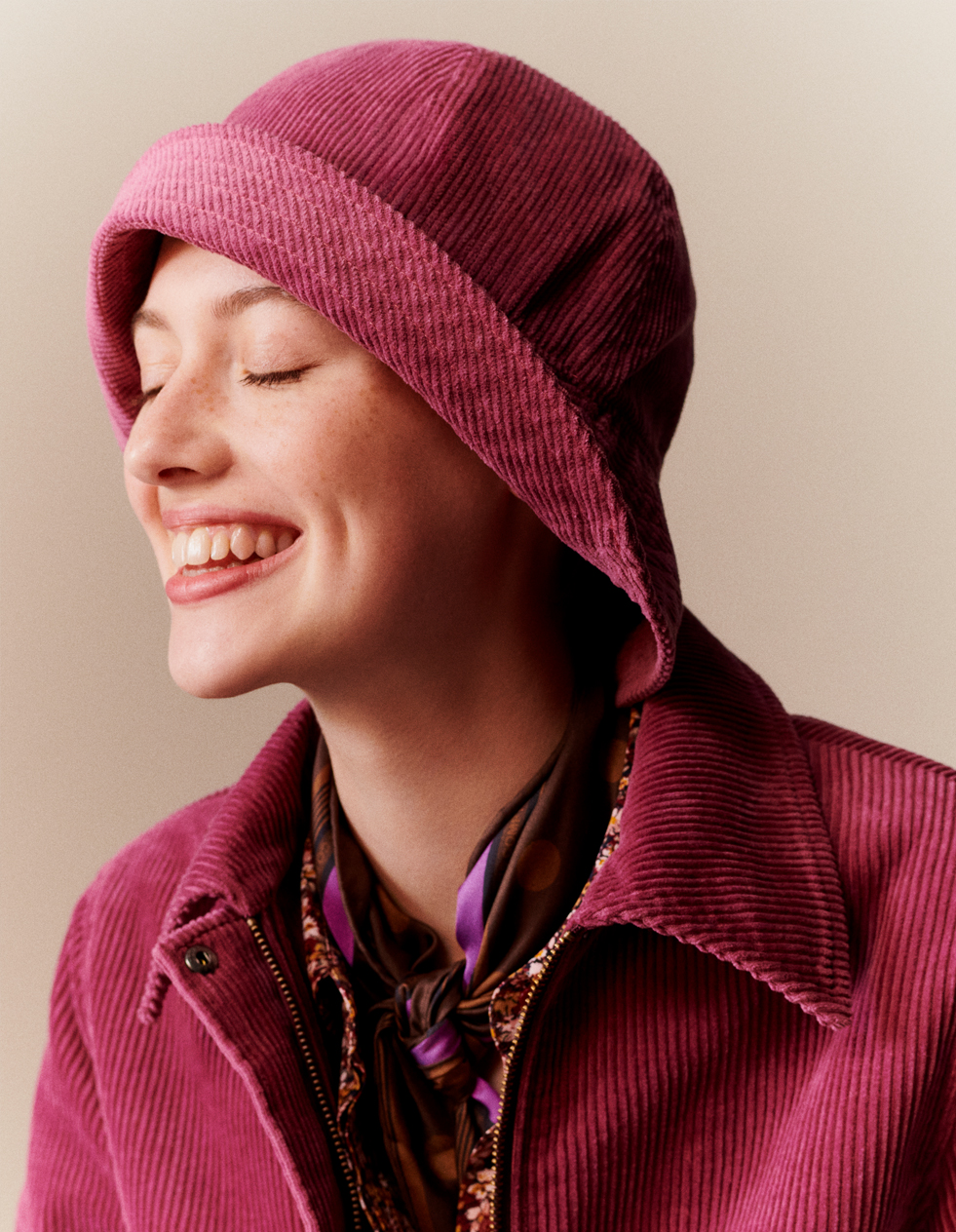 TAKE CARE OF YOURSELF AND THE PLANET
Sustainable Development at Comptoir des Cotonniers: a no-brainer in 3 points.

It's been in our veins since the start: "Made to last."
Unlike fast fashion, Comptoir des Cotonniers has always focused on timeless collections. That are made for every woman. For every generation.
When Comptoir des Cotonniers promises "clothes for life", it's a promise they can keep. But we've been modest up to now and kept quiet about all the good we do.
Now, the world is changing. Who would dare to say that being eco-friendly isn't sexy? It couldn't be more important. Everyone knows it. And we do our bit, we give it our all. Our main objective: reduce our footprint. Make products that take care of you, our planet and the men/women who make them.
Be careful: being "green" doesn't mean anything anymore! The word has been bandied around so much... The main issue is that it's wrong: we make an impact on the planet the minute we get out of bed.
How do we reduce it?
Our social and environmental responsibility covers several areas at Comptoir des Cotonniers, part of the Japanese Fast Retailing group.
HUMAN RIGHTS, BECAUSE OUR PARTNERS AND COLLEAGUES ARE WORTH IT
*Liberty, equality, fraternity… Plus parity and diversity! We give our employees the utmost support to ensure their profiles reflect France today. A career with us isn't a long quiet river: talent development and professional training are essential.
*In terms of partners, we've chosen to work with factories that adhere to our social charter based on the UN agency's International Labour Organization (ILO) conventions as a minimum. Our standards are some of the most demanding in our industry. And we take things even further: independent NGOs also audit these factories for total transparency.

Respect for the planet, because it's about time
*The biggest commitment is to make a product made to last. Otherwise, what's the point? Force shoppers to buy non-stop? Not us.
*The choice of fibres is decisive: over 80% of those used by Comptoir des Cotonniers are natural and renewable (cotton, wool, linen). By 2025, we want 100% of the cotton, wool, cellulose (viscose) and synthetic fibres (polyester) that we use to come from eco-friendly sources.
* A garment has the most impact on the planet at the start of its life cycle (e.g. producing fibres). But did you know that around 40% of its carbon footprint (e.g. jeans) is produced during its "real life" with owners? Why? Because clothes are often washed too often or incorrectly... In other words: perfect is the enemy of good! In 2021 we'll tell you everything you need to make looking after your clothes more eco-friendly.

The shopper community, because we're all connected
*Speaking to every woman from every background... Mothers, daughters, slim women, curvy women... It's part of our identity and always has been!
*How do we prove our love for you? By making clothes of ever-improving quality. Every year our seconds are carefully analyzed by experts – diagnostics + solutions. Because our goal is: zero defects.
*Upcycling is essential. So is solidarity. We've spent years working with the charities Le Relais and Tissons La Solidarité to provide assistance to people who are struggling both socially and economically.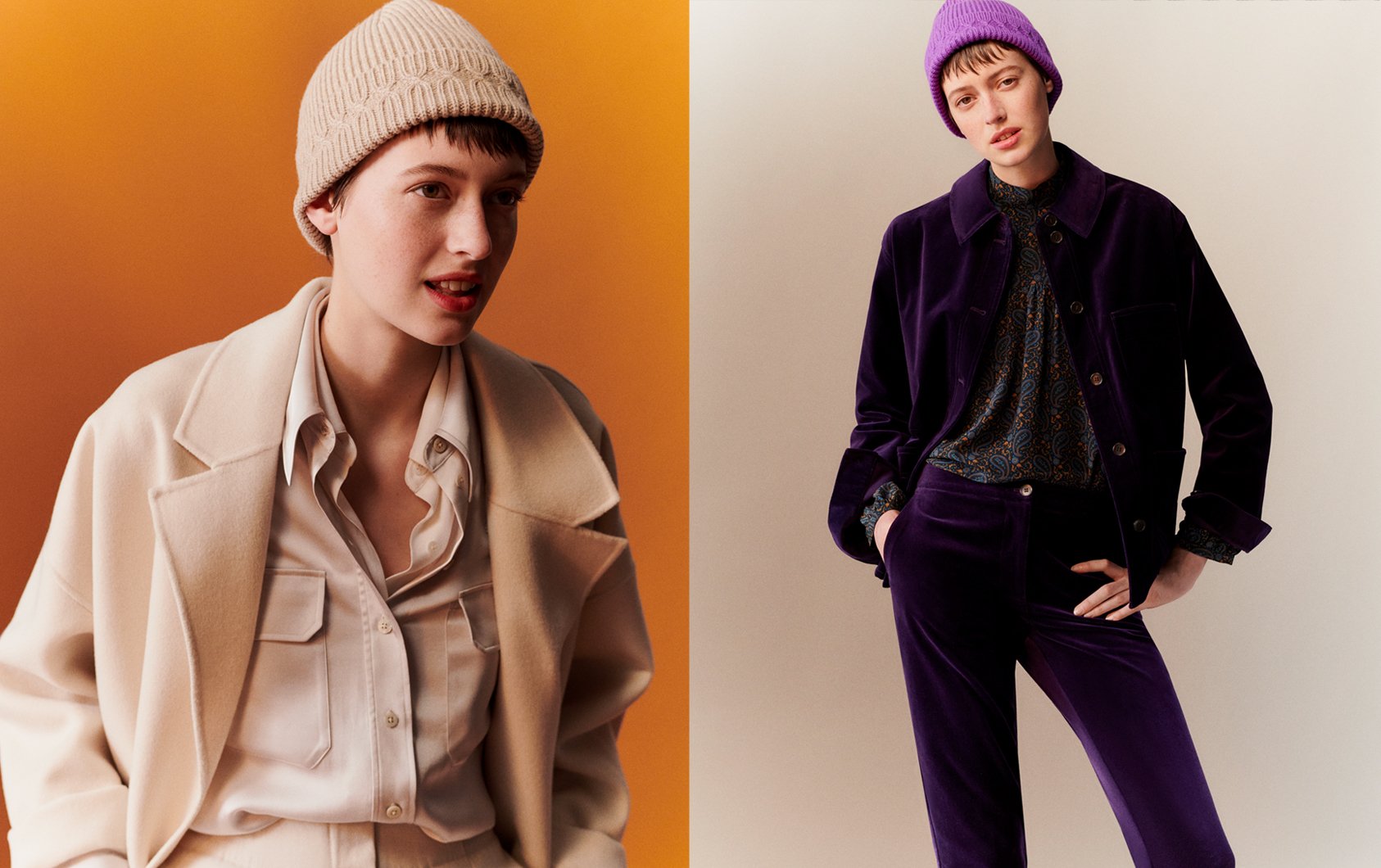 OUR REQUIREMENTS
Our level of quality requirements are one of the highest in the fashion industry. From the choice of fibers to finishes, through weaving, dyeing or assembling the garment, we have selected the best textile factories in Europe, Turkey, China and other Asian countries. These factories must also have demonstrated their excellence in the following areas: respect for human rights through the validation of our group's code of conduct, innovation, quality and the ability to develop responsible materials.
But we go even further. In addition to the fact that our production is controlled by our teams to ensure an exemplary level of quality, we have these partner factories audited by independent agencies one or more times a year and unexpectedly ,to ensure compliance with our code of conduct, thus workers.
In addition, our collaboration with the NGO Fair Labor Association allows us to improve our support processes in the most transparent way possible. The list of our partners is available HERE.
In order to reduce environmental impact , we are trying to implement "short circuits" by using as much as possible local fabrics in areas where we produce, which is the case in China, but also in Italy, Turkey Portugal, France and Spain