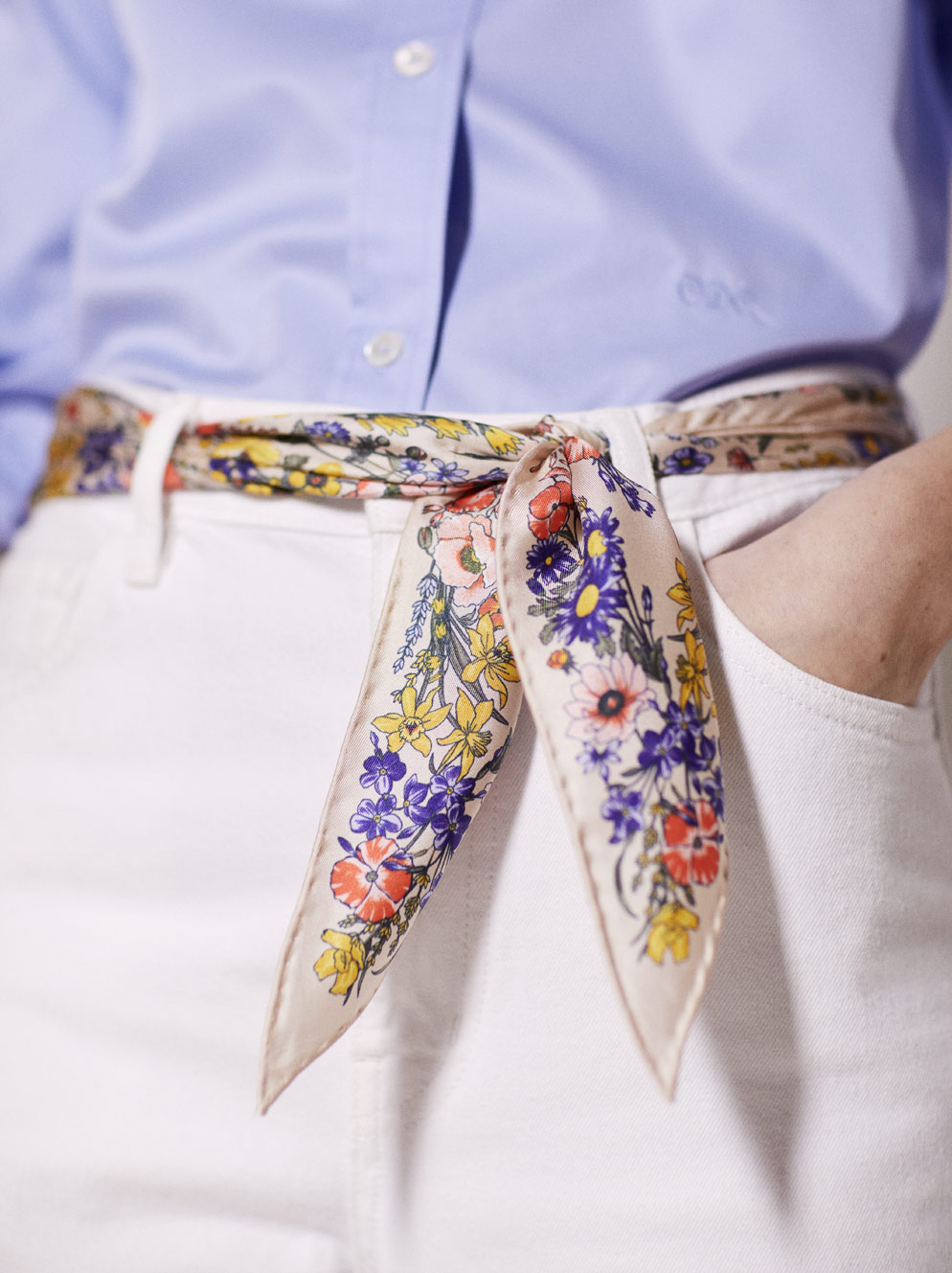 one scarf,
a thousand possibilities
We're all familiar with the scarf around the neck... But its uses are as multiple as they are cheerful: on the head, in a bow tie version, tied on a pouch or as a belt...
And its springtime motifs are even more unusual: buttercups or warm colour blocks.

Go for it!