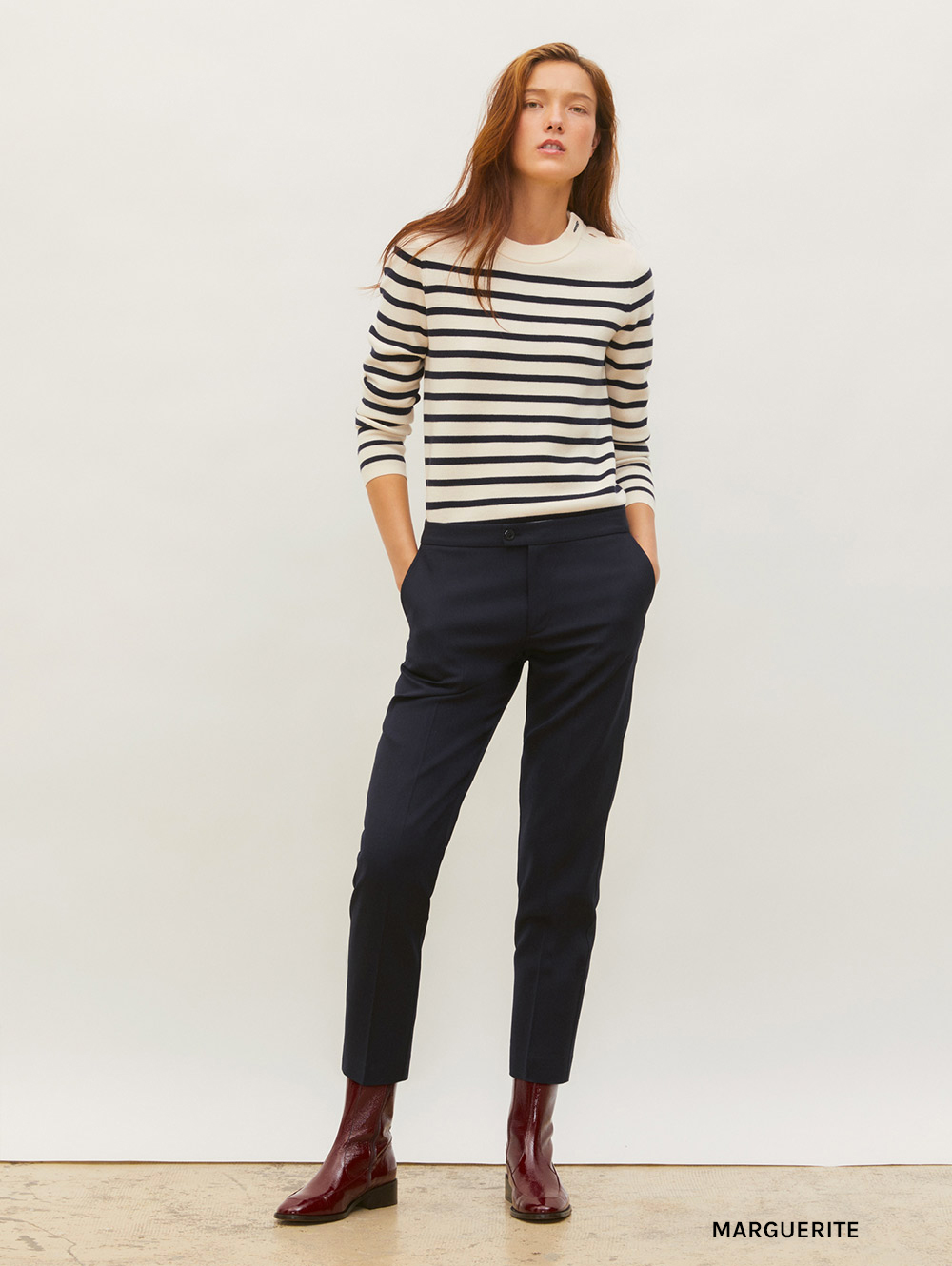 Who does not want to be a thousand and one women? Sometimes boyish, sometimes sexy; sometimes classic, and why not romantic?

Our trousers have the flared cut of the seven-league strides, or they are straight like happy skylines, when they are not slim like cigarettes burning life at both ends! The fabrics are rich with details — ah, those pleats, those concealed buttonholes and Italian-style pockets! But always: embracing every curve, every roundness or slenderness. Here, a jade-coloured shirt adds a touch of distinction, there, scratch sneakers warm up the asphalt, for an ultra contemporary attitude.

Our 3 iconics:
MARCELLE
Straight fit tailored trousers, high waisted to lengthen the figure and bring feminity. Straight leg. Pleats front and back.
MARGUERITE
Tapered trousers. 7/8 length that reveals the ankle. Mid-rise, sits nicely on the hips. Pleats front and back.
YVONNE
Loose fit, high waisted with pleats. Belt with loops.