Under the label - Silk
How do you wash a silk garment?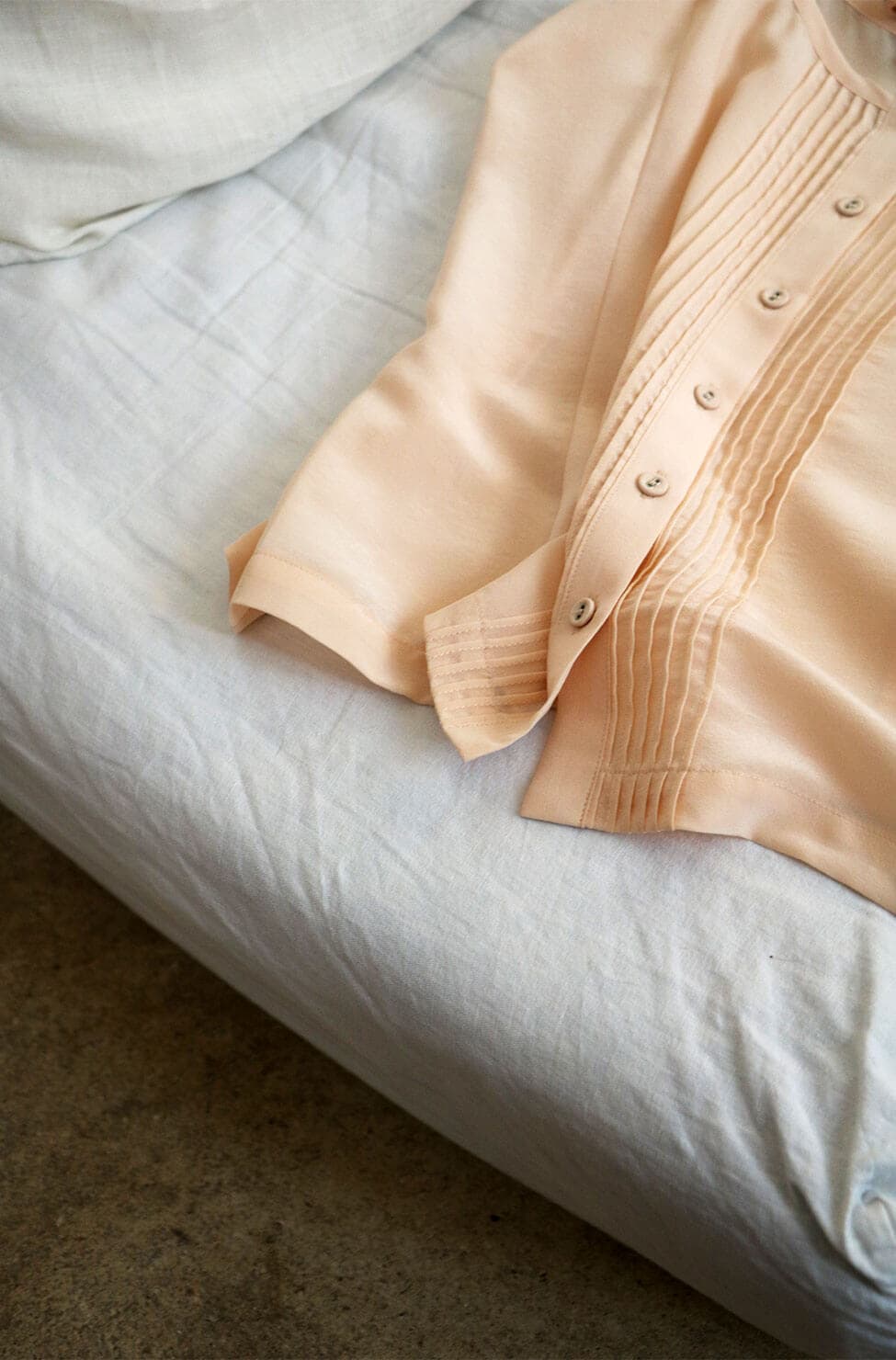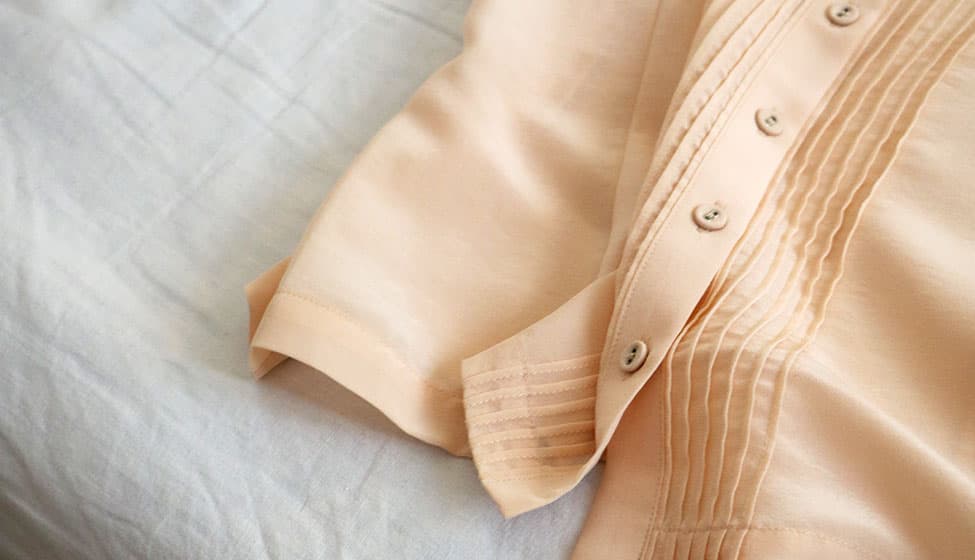 WASHING
Silk is a premium and delicate fabric.
It's best to use a delicate cycle on your washing machine.
Only use detergent specifically designed for silk and delicates. Do not use stain remover.
DRYING
After washing, pre-dry it on a bath towel without spinning or wringing it out then put it on a hanger.
Drying silk in direct sunlight is not recommended as it may cause your garment to fade.
IRONING
Pure silk dries very quickly and should be ironed whilst damp. Turn the garment inside out, use a damp cloth and always use the lowest temperature when ironing. Steam is not recommended as it may damage the garment. Once ironed, put silk garments on a hanger for a few minutes.
See all our silk products