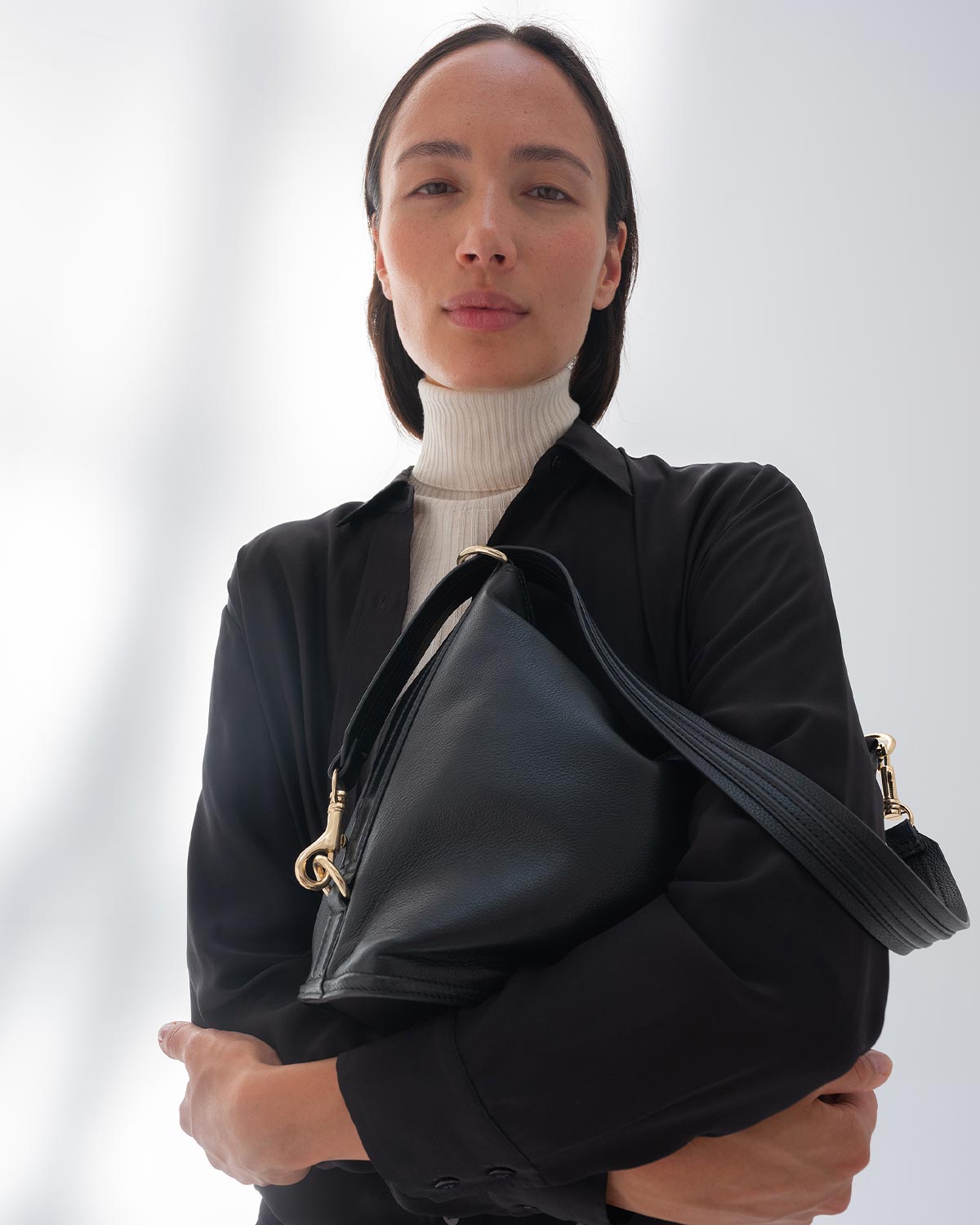 edito
At Comptoir des Cotonniers, autumn and winter are our favourites. Bundling up, layering, combining, mismatching, daring; everything is possible when the cold weather sets in. The cold warms our hearts and wraps our bodies in bright clothes. Coats come in all shapes and sizes, as long as they're stylish. Cashmere envelops us in royal softness. Beiges are jazzed up by greens and spicy tones of orange or brick that beckon us to stroll through the countryside at sunset before sitting down to a delicious hot chocolate!
As always, the design and the impeccable quality of the materials give the collection an iconic look. Who can resist the fluidity of the silhouettes, the infinite possibility of mix&match, the reinterpretation of our flagships - the Marguerite trousers and the Maddy striped jumper? Temperatures may be dropping, but desire is rising.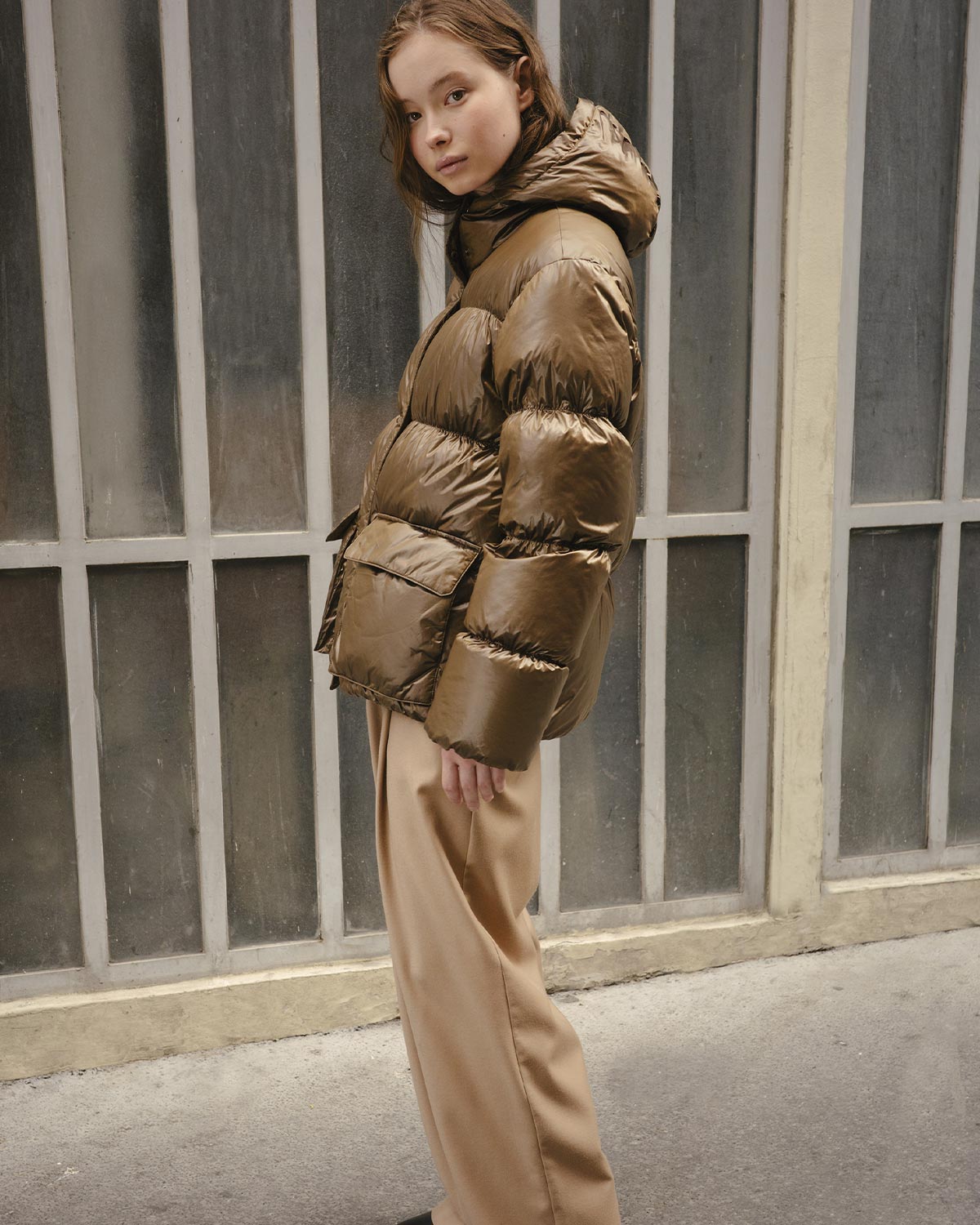 a bright winter
Greyness is not our thing. We prefer white and beige, ecru and chestnut, which bring freshness, pep and softness to all skin tones, all generations and all styles. Who said black was the way to go in winter? We look much better in brighter tones. Especially when they come with such chic and refinement. Colour block is great, but cameo is just as stylish. Whether in a wide-collared cardigan, a down jacket and pleated trousers, a white shirt over an off-white turtleneck, or finally, a bouclé coat with per-fect style. Classy, indeed.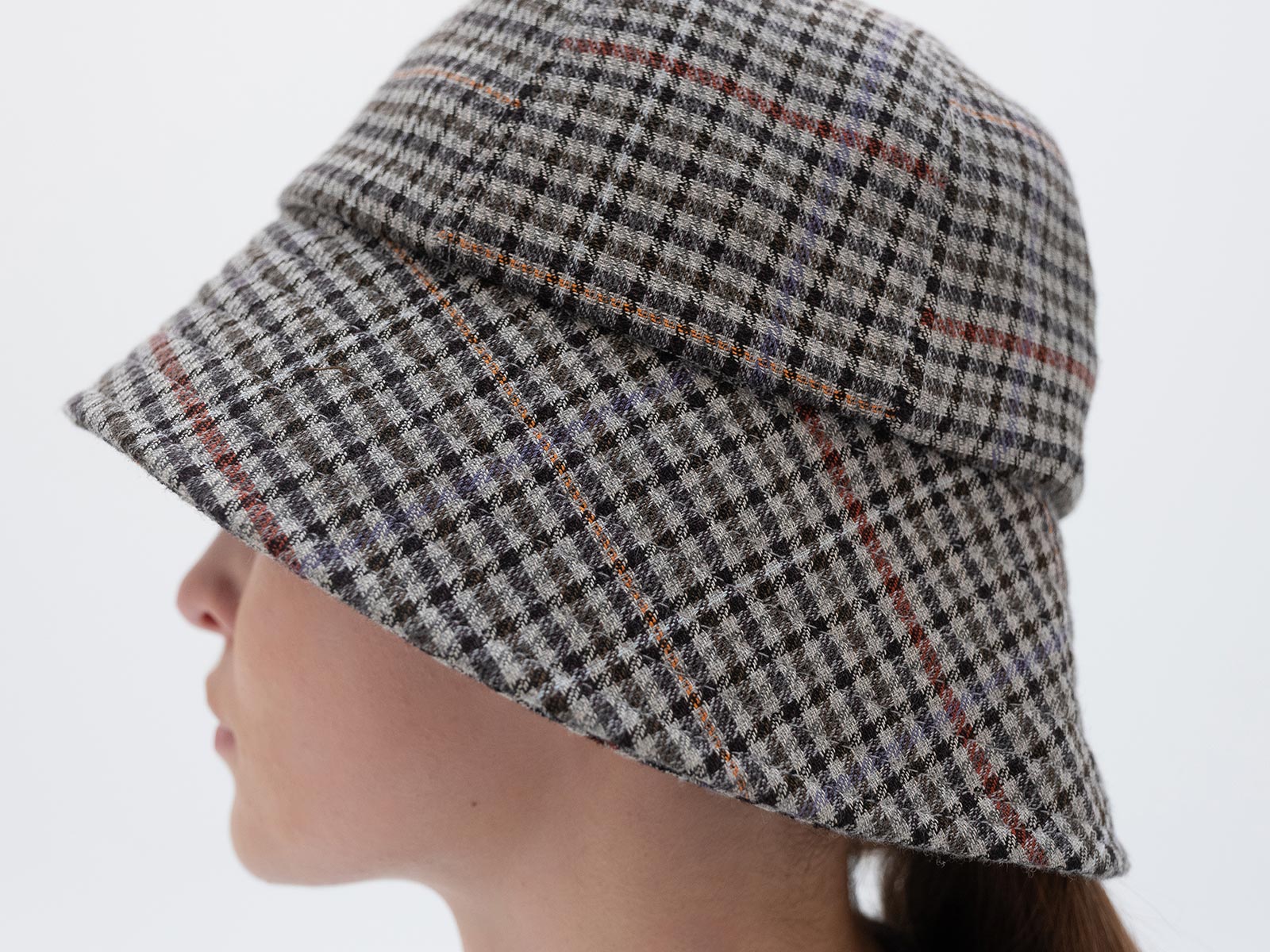 coats & co
Coats send our heads spinning. Long, short, straight, double-breasted, check, bouclé or street-style puffer: there's something for everyone and every moment in life. A fancy date? The green and black check coat; a weekend stroll? The shiny black down coat; a relaxing afternoon? The short bouclé jacket. Ever mindful of the quality of cuts and materials, Comptoir des Cotonniers has thought of everything. Pockets, fullness, details, silkiness and one-of-a-kind drop. It's a deal!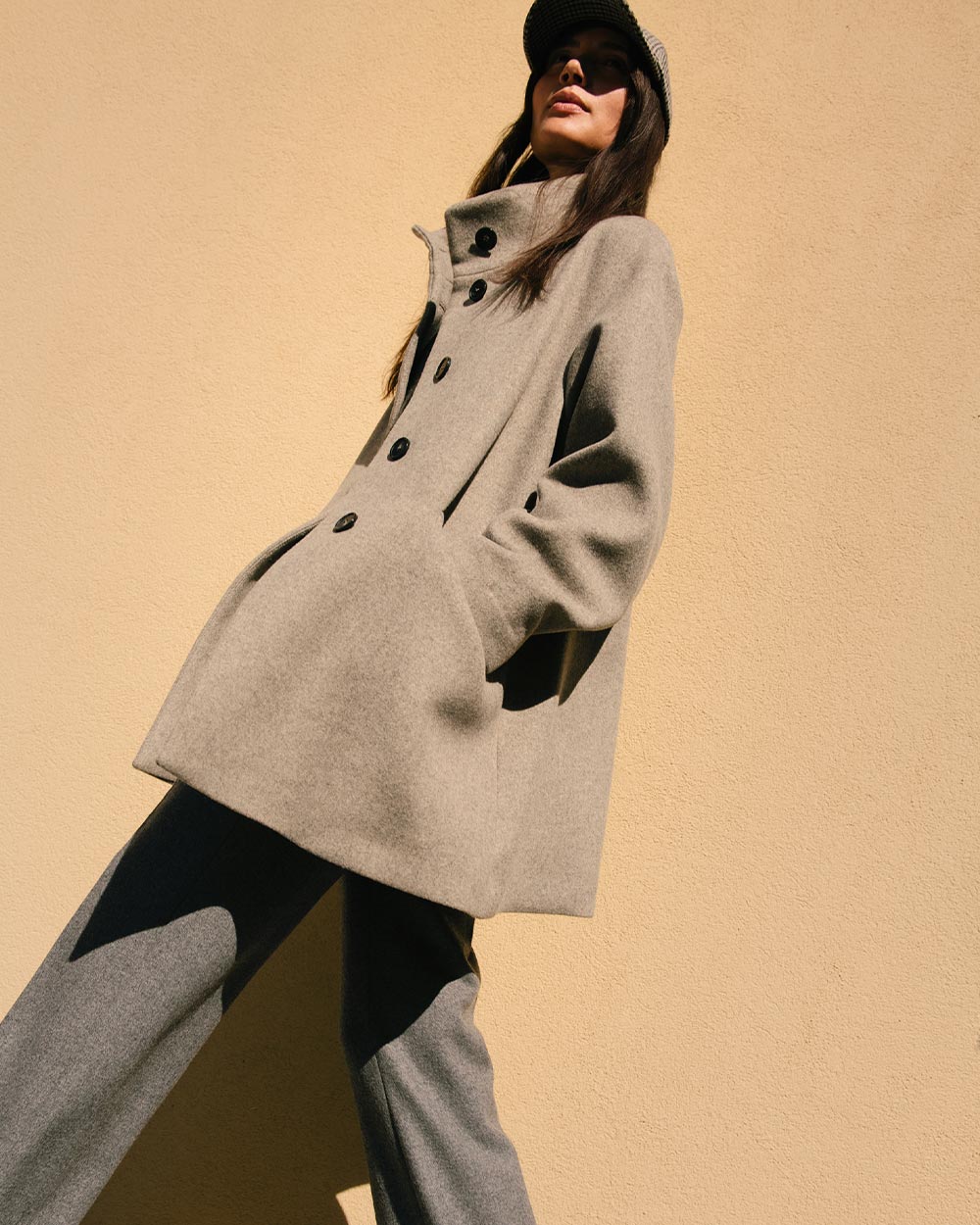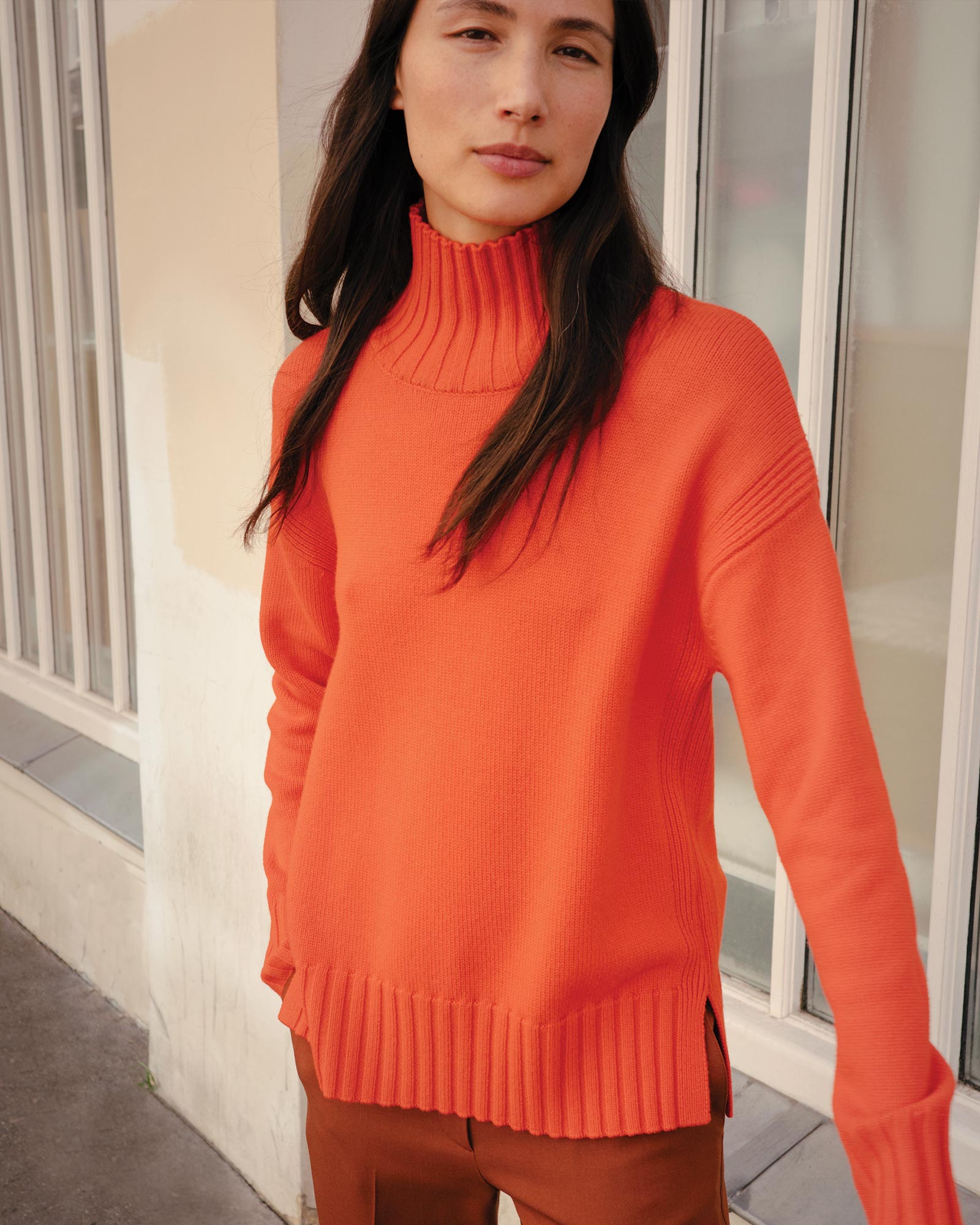 spicy colours
Who could resist? We already feel like snapping them up! Splashed on an XXL scarf or jacket, the bright orange/chocolate checks are the promise of a slightly retro look, the chunky jumper with a funnel neck is in the starting blocks to become one of this winter's hits, while the Marguerite trousers are back in tobacco colour, ready to steal the show... Uniting all delights - the comforts of a winter evening, the joys of a walk in the woods or a stroll by the sea - our autumn song has a "Spice up your life" feel to it (only a little more chic).
cashmere-land
We are warned of a harsh winter, of freezing cold days? No problem. Cashmere is here, with its soft, silky and dense pile, its exceptional quality, its undeniable chic. Deep V-necked jumpers, short dresses, round-necked jumpers or stylish cardigans, the cashmere collection is rich in style and colour with its palette of rust, emerald green, orange, brick, beige or anthracite grey tones. Long live the cold weather!