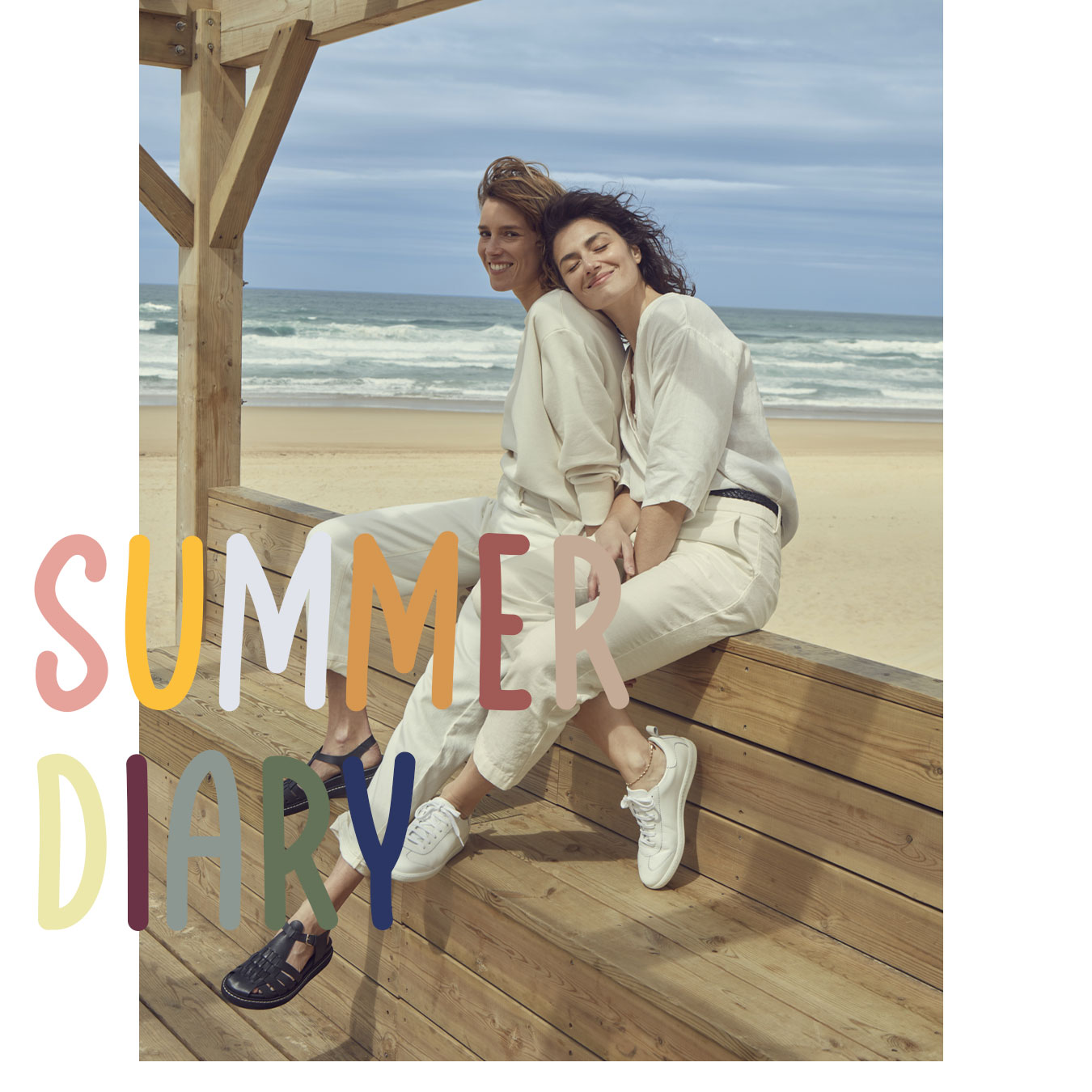 The waves perform a merry dance and lap this Landes region on the Atlantic coast where our two models, Louise, the surfing philanthropist, and Justine, the multi-talented artist, celebrate summer with Comptoir des Cotonniers.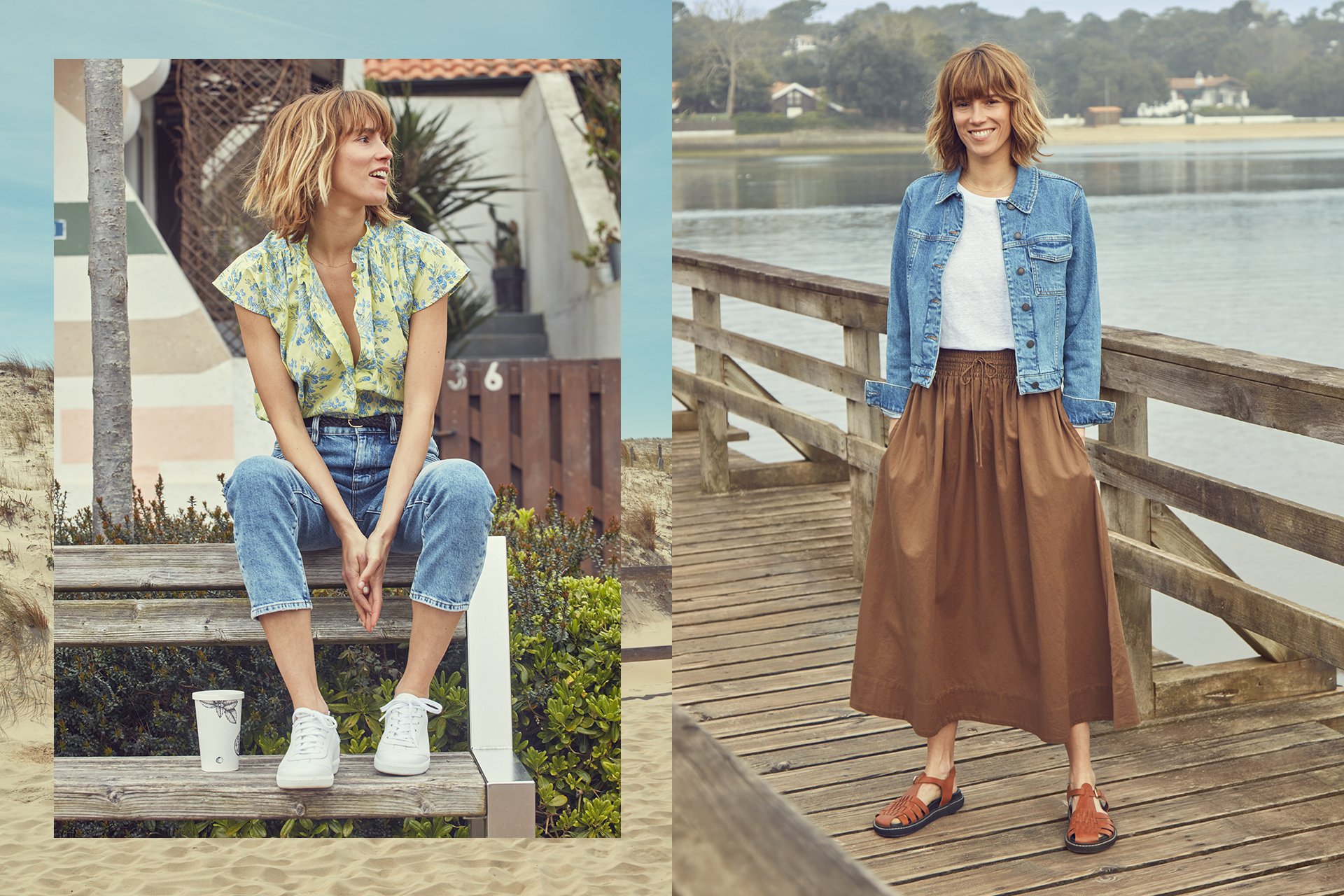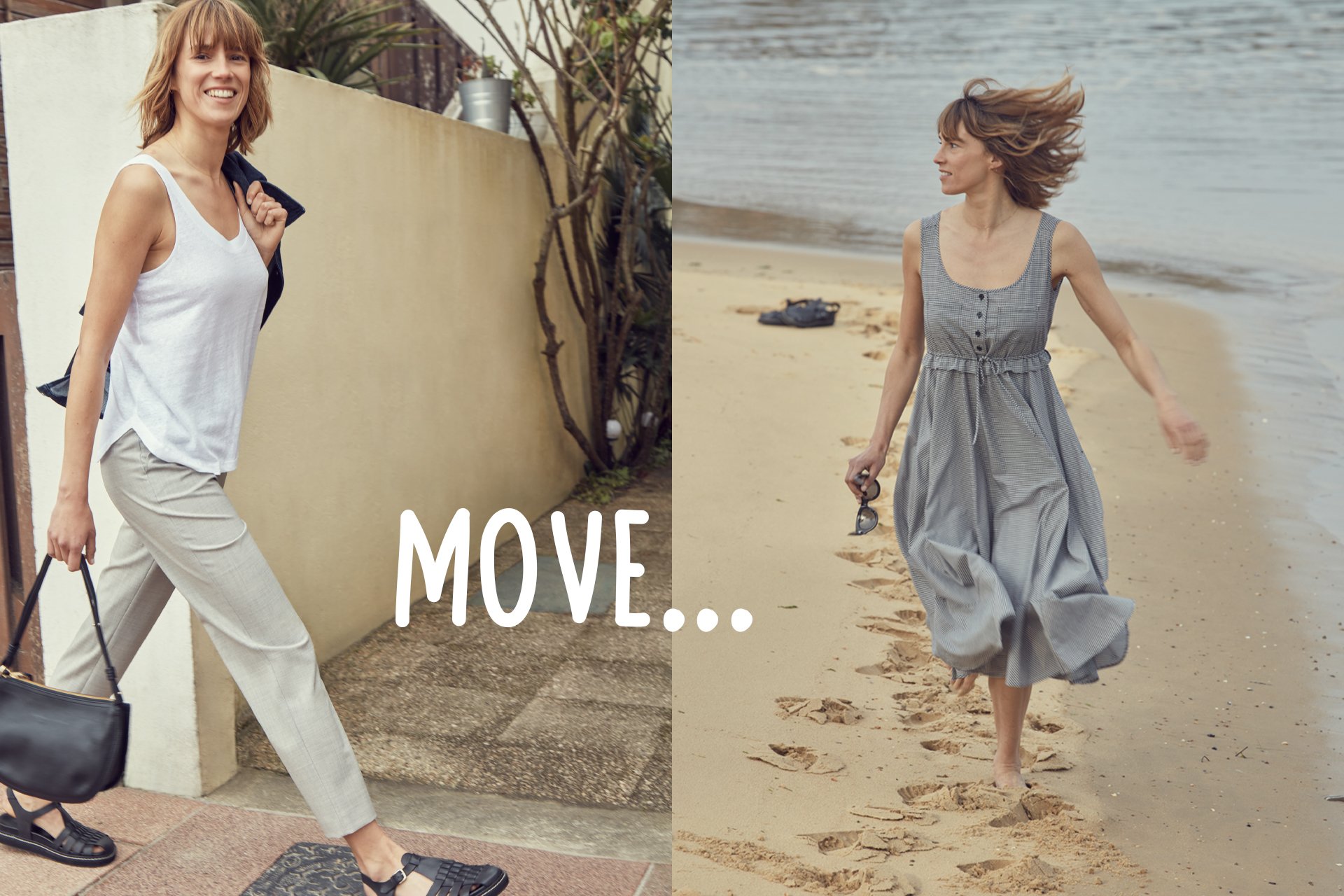 With skateboarding, woodland walks, trips into town and by the coast on the agenda, Louise and Justine's seaside break is all about having fun, chilling out and always looking cool and inspirational! Jeans are the perfect pairing for V or round neck linen t-shirts on Hossegor's lanes; floral tops give a subtle glimpse of sun-kissed shoulders; the iconique Maddy striped top makes its summer appearance with featherweight skirts; loose shirts billow over sleek wide trousers...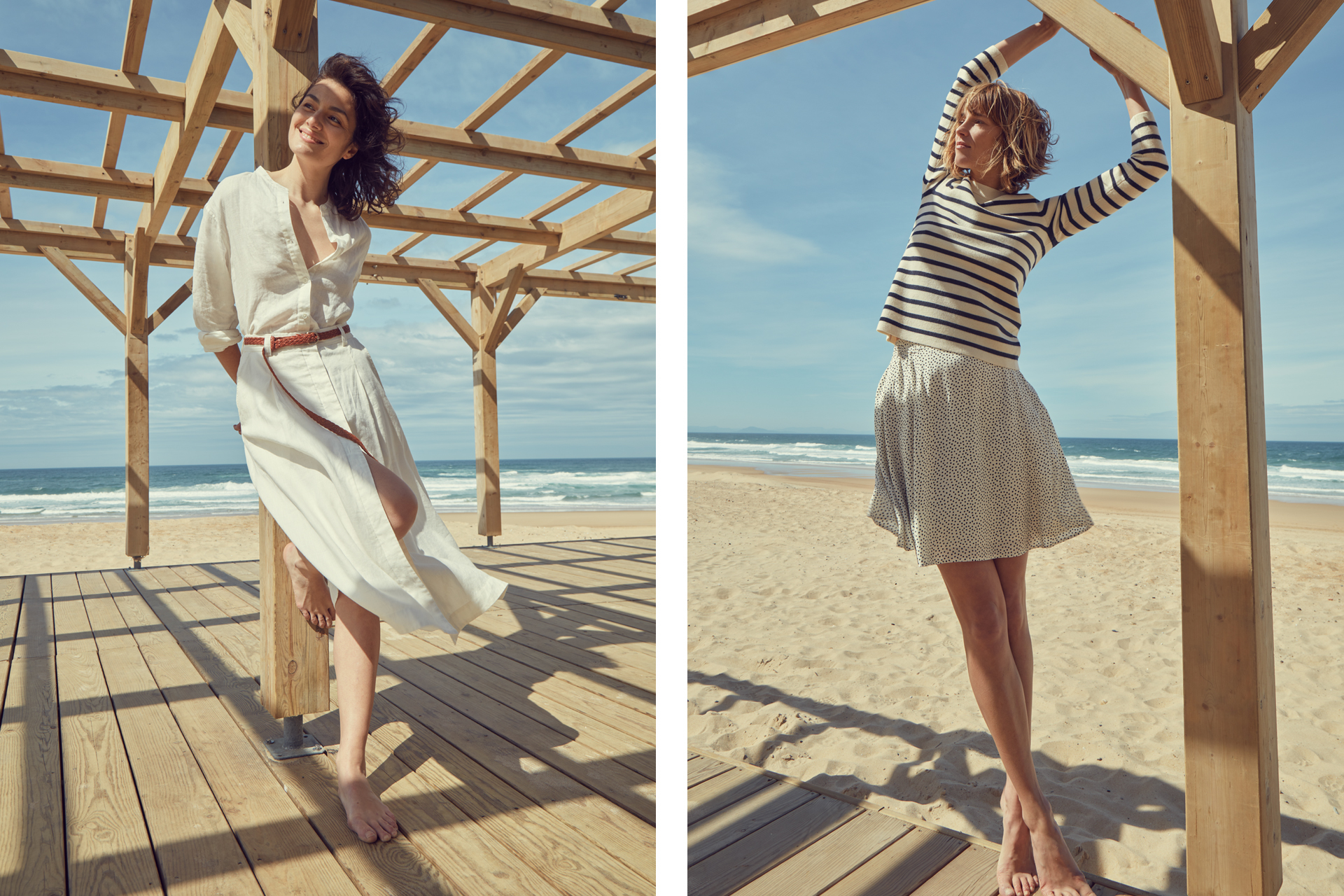 Then there's a simply irresistible flock of summer dresses of all kinds: plain or printed, mini or maxi, in silk, cotton voile or linen. Resistance is futile even if dresses aren't usually your thing. We want all of them!