Iconic : jeans
Expert fit, quality materials, perfect silhouette, our iconic jeans are champions of style.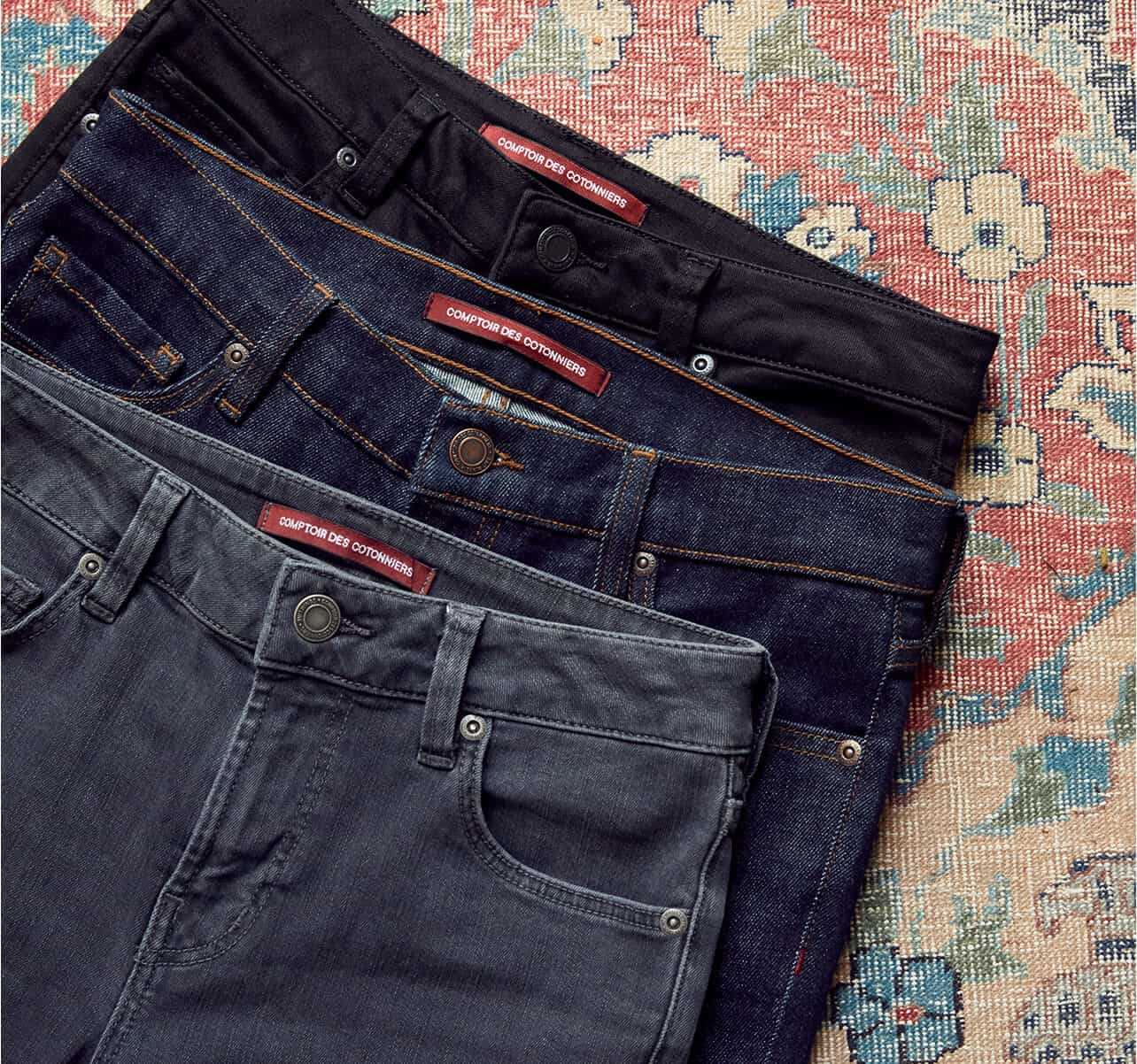 High-rise
Wide thighs fit
Tapered round ankle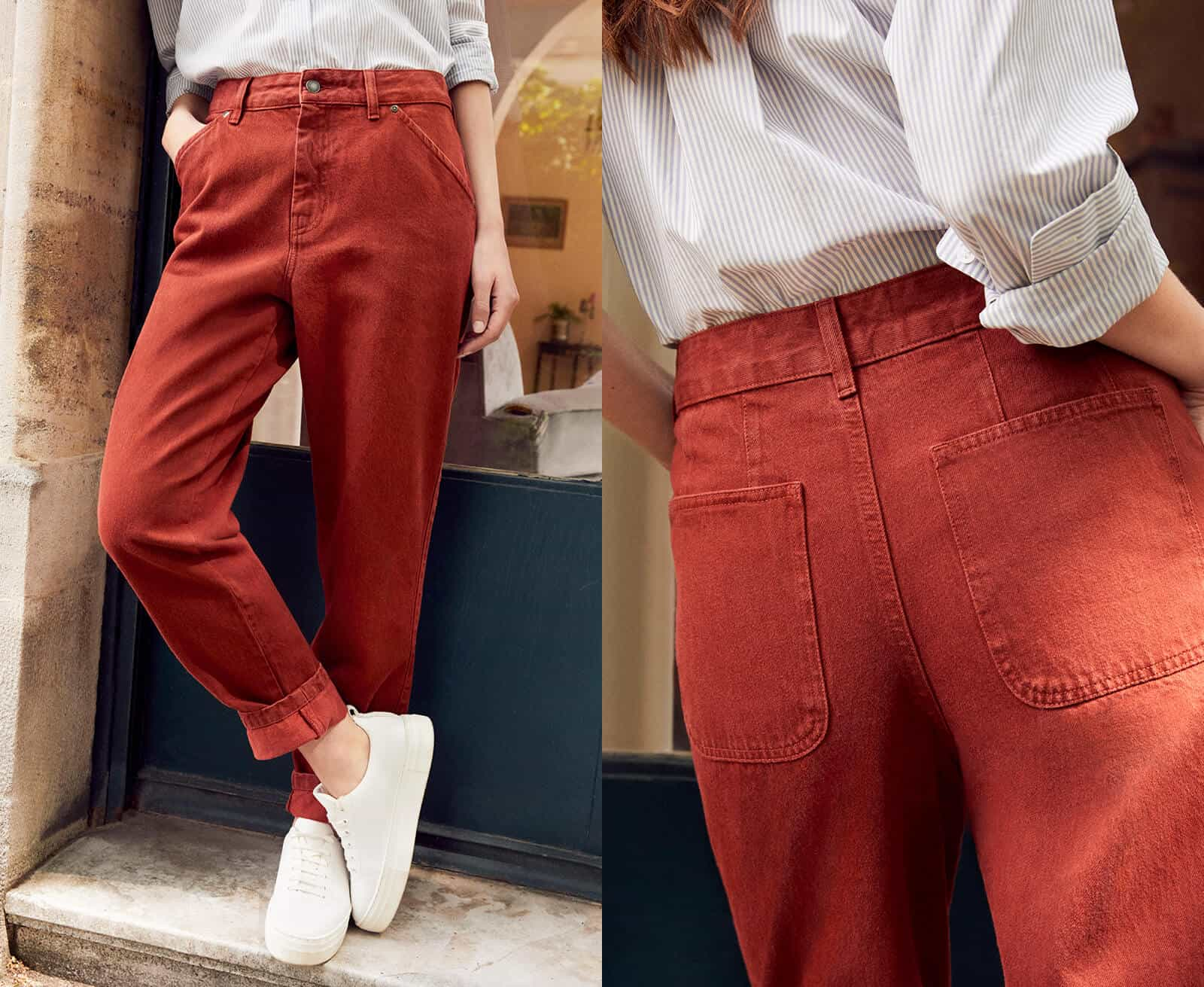 Mid-waist
Tight fit
7/8 length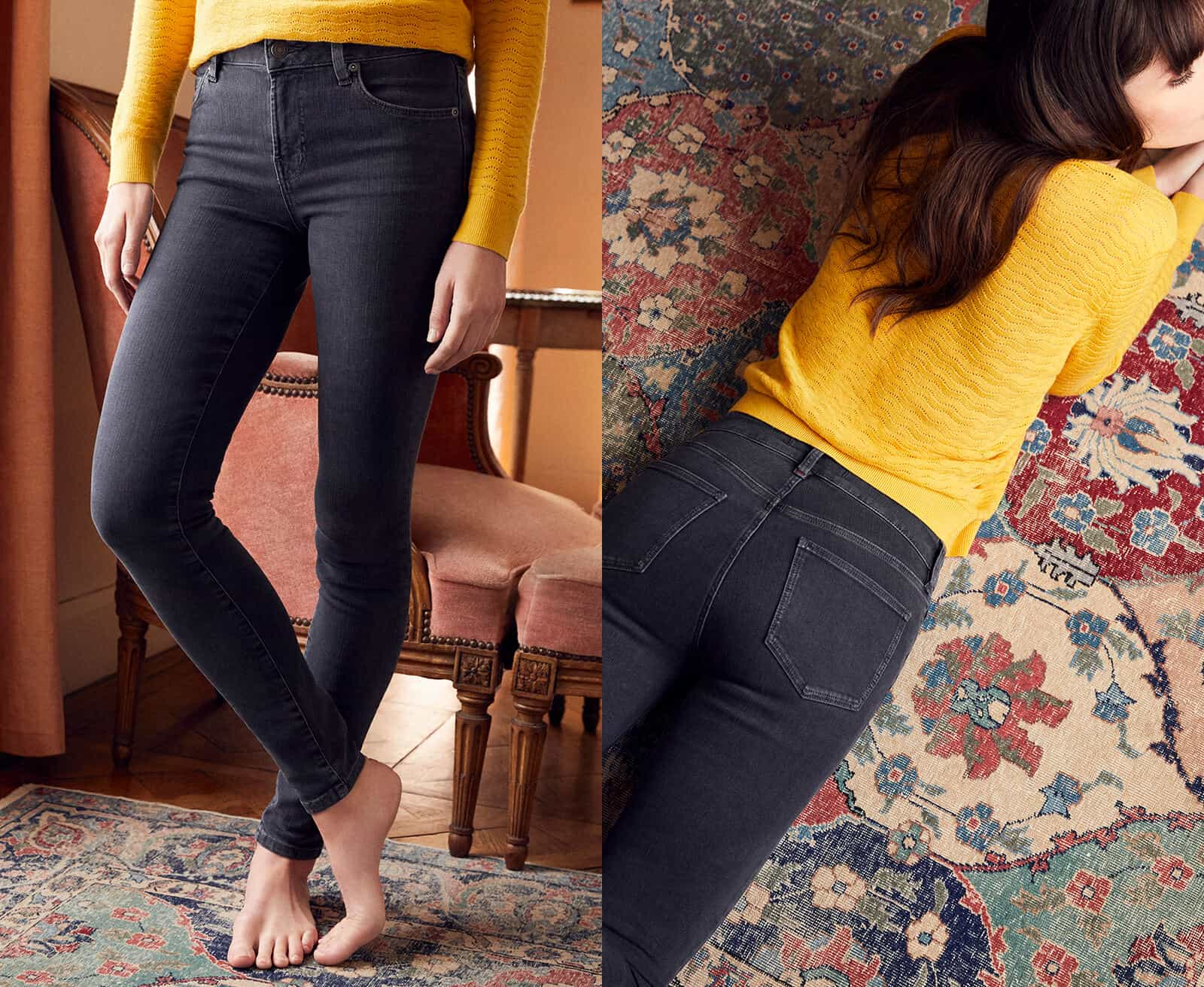 Mid-waist
Tight thighs fit
Standard length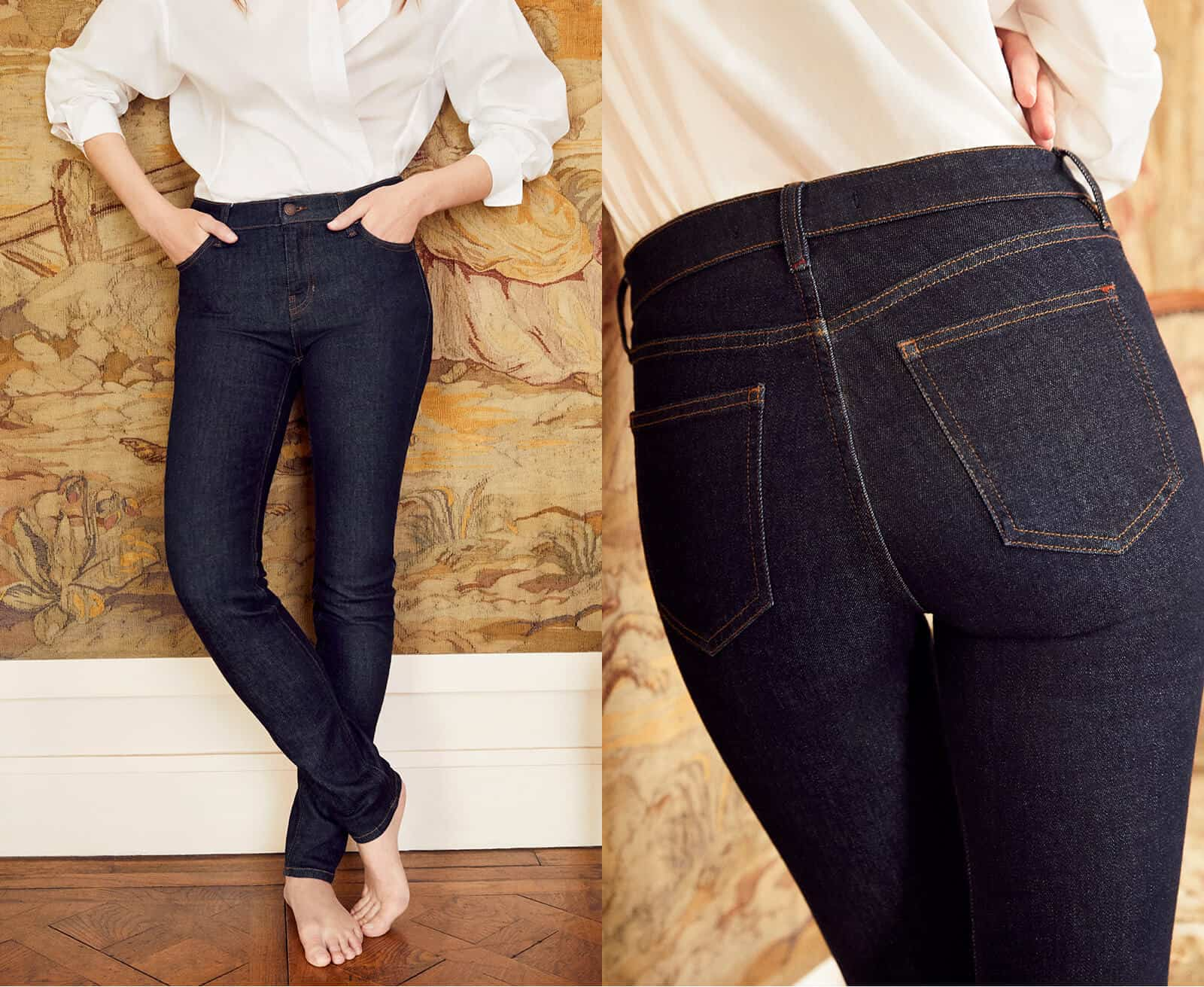 The iconic: jeans
Expert fit, quality materials, perfect silhouette, our iconic jeans are the champions of cool. Browse our collection of women's jeans: fashion fit, skinny jeans, slim jeans plus the biggest new trend, high-waisted jeans. Available in dark denim, black, white, coloured or bleached with a high, mid or hipster waist, you'll find the jeans that suit your shape and style. Jeans are wardrobe essentials that you can wear anywhere, any season and any occasion.

Denim styles
"
Fashion fit jeans
" or "mom jeans" stand out for: their high waist, wide legs and slim-fit ankles. This style showcases your waist and gives you curvaceous hips. Be bold with colours: ecru, khaki, black, burgundy... or a distressed look. If you're an apple, triangle or inverted triangle shape then go for darker jeans. Nail casual chic and pair your fashion fit jeans with a t-shirt and sneakers. Showcase your feminine flair and wear your jeans with heels and a blouse.
Skinny jeans
and their mid-waist, 7/8 length and tighter fit than slim jeans (slim-fit hips and thighs) are your everyday must-haves and the perfect match for a floaty top or loose jumper.
Slim jeans
have been wardrobe essentials for a few years. Their signatures are a mid-waist, slim fit and skinny ankles. They're ideal for slim women with slender legs and curvaceous ladies alike. Pair with an oversize jumper and heels.