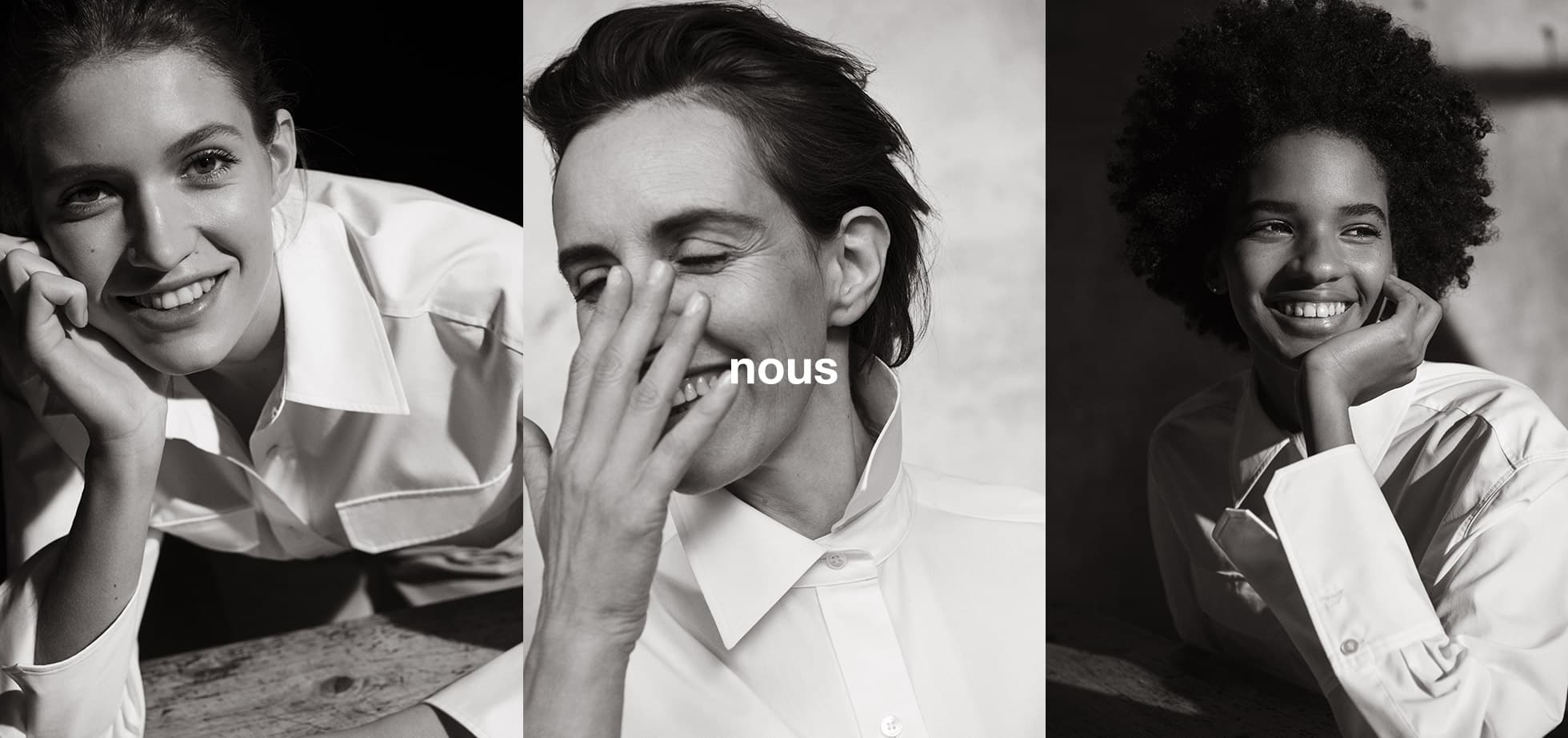 Reinvent ourselves, think we, talk to all women.

Comptoir des Cotonniers is an ageless brand. In 2020, the label will celebrate its twenty-fifth anniversary and the opening of a new chapter.

Comptoir des Cotonniers initially made its mark / caught the attention with a original concept: the brand where mothers and daughters met up to put their wardrobes together.

In 2020, Comptoir continues to speak to all generations, but in a more inclusive way. Simply because, while not all women are mothers, all women are daughters....

At Comptoir, we now think of women on the move and in the plural without reference to skin colour, religion, morphology or age; just women, free from clichés about femininity and fashion. Taking their destiny into their own hands and viewing themselves as a collective: they say and we say: we.
We: first person plural. A great definition!

This 'we' signs Comptoir des Cotonniers' new identity - a brand that speaks to all women, to all of us.

The new black and white advertising campaign was conceived by the creative agency BAD, and directed by the great photographer Jan Welters.

Three models pose in Comptoir des Cotonniers, three women of different ages and backgrounds. Radiant, confident, fearless, they embrace life, and resemble us.