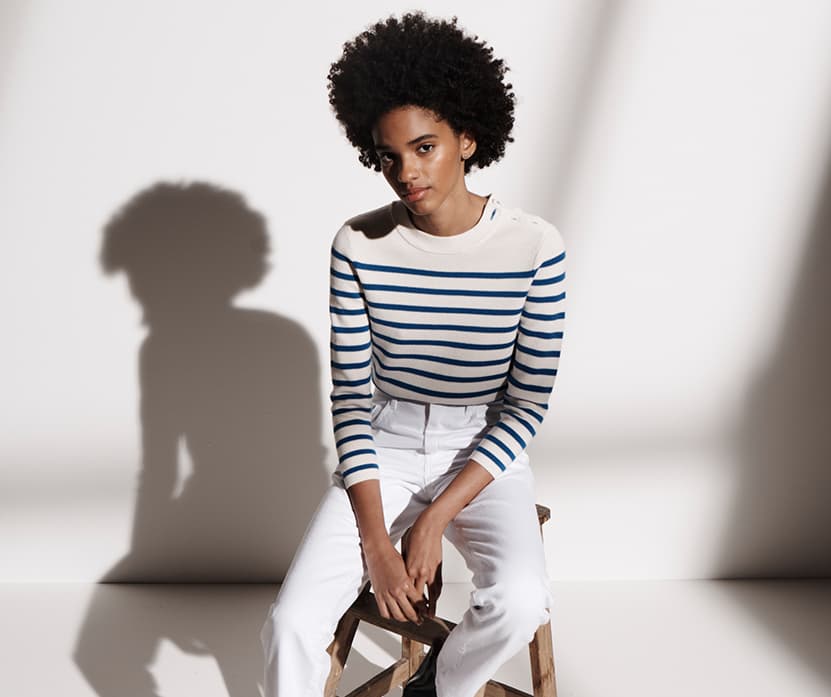 A matter of style
Comptoir des Cotonniers rethinks a wardrobe for women, all women.Iconic pieces inspired by daily life, workwear and a hint of masculine/feminine simple elegance, allowing each woman a unique allure. 
Essential items mixing french heritage, know-how, quality and simplicity, offering each season sharp timeless collections.
#nodesignfordesign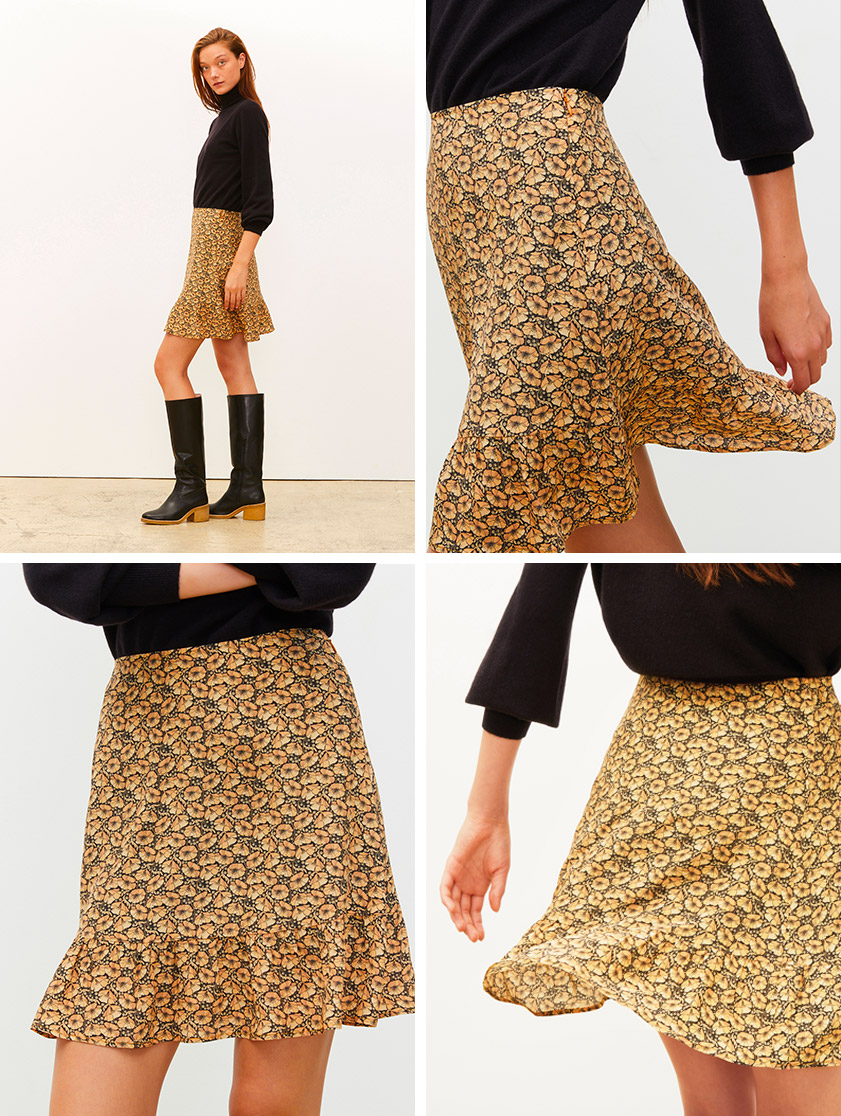 HERITAGE
Comptoir des Cotonniers, french brand created in 1995, designs collections reflecting its values anchered in french culture and craftsmanship. Simple and elegant pieces, inspired from daily life and workwear with a hint of masculine wardrobe, adapt themselves to all occasions, remaining relevant at all times. The quality of fabrics, the sharpness of the cuts and the attention to details are synonymous with Comptoir des Cotonniers, and will be even more going forward
Soon after its creation, Comptoir des Cotonniers connected mothers and daughters around their favourite pieces. This intergenerational bond still exists although extended to all women beyond family status, as all women are not mothers but all of them are daughters.
COMPTOIR WOMAN
Comptoir des Cotonniers is for all women who love meaningful quality clothes. Regardless their age, their origines, their needs, they will find at Comptoir des Cotonniers chic timeless pieces that they will be free to coordinate as they wish, endlessly.
Women who wear Comptoir des Cotonniers have that contemporary and sophisticated feminine look, far from clichés and images from the past. Their style reflects their self-confidence and their love of spontaneity and effortless. The distinct character and identity of Comptoir des Cotonniers's collections sublimate each woman's personality.
OUR PROMISE
To dress women with confortable and precise clothes for every moment of their lives, giving them self-confidence in all circumstances. Comptoir des Cotonniers cares about its clients daily life and inspires itself with it to create a wardrobe of practical and chic essentials, where quality of fabrics, cuts and details will reveal every women's singularity.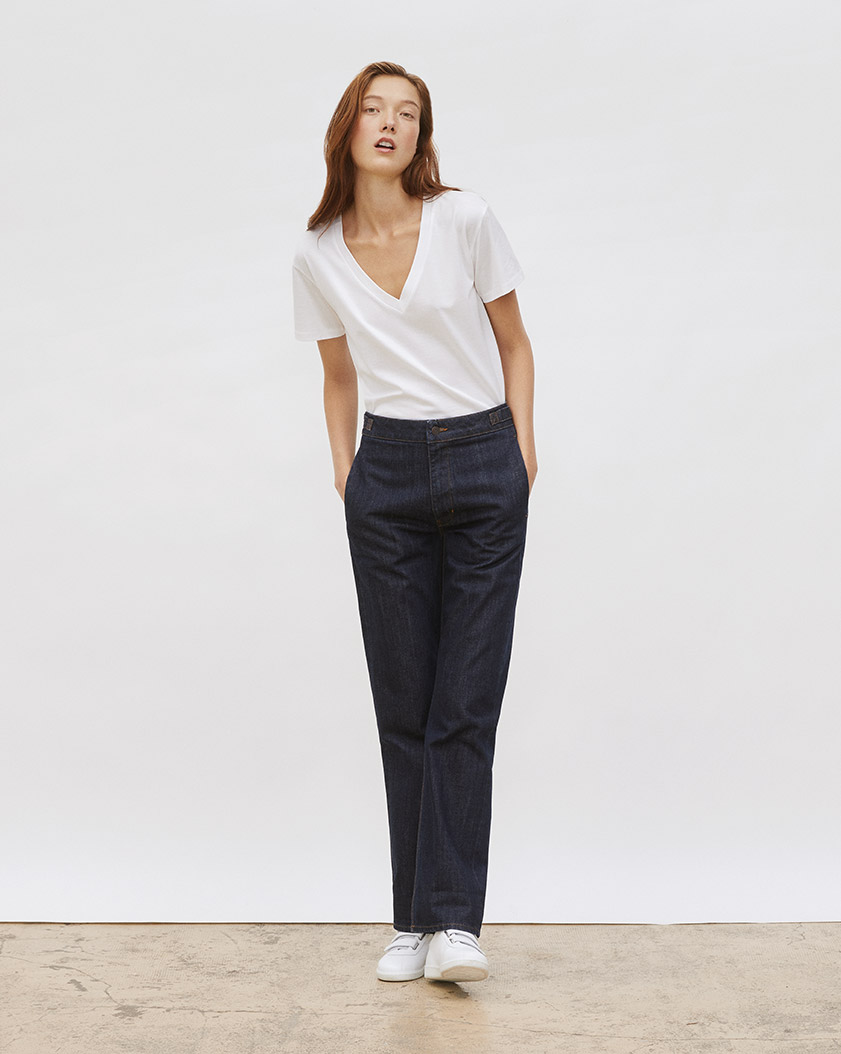 ---
ENGAGEMENT
---


RESPONSIBILITY
Comptoir des Cotonniers, alongside Fast Retailing, guarantees its environmental and social commitment.

CODE OF CONDUCT
All clothing manufacturers are pre-audited based on the group's own code of conduct comprising strict social and ecological criteria and the highest safety standards.

DETOX LEADER
The group has joined forces with Greenpeace to manage and reduce the use of chemical products in the production chain (ZDHC programme).

OEKO-TEX 100
Toxicology monitoring beyond the Reach EU policy in line with regulations in Japan, China, America etc. 100% of fabrics must fulfil this criteria either with the Oeko-Tex 100 certification or through approved laboratories appointed by the Group.
RECYCLING
100% of fabric from the warehouses is recycled and faulty products are collected by the Le Relais association.

ANIMAL WELFARE
Like all the brands in the Fast Retailing Group, Comptoir des Cotonniers does not use angora wool or animal fur.

SUPPORTING THE LEAST FORTUNATE
Fast Retailing and its brands are involved in countless humanitarian activities namely distributing products through partnerships with the UNHCR and the Samu Social de Paris (a humanitarian emergency service).